GOP Lawmaker Vows Not To Take Covid Vaccine Because He's 'An American'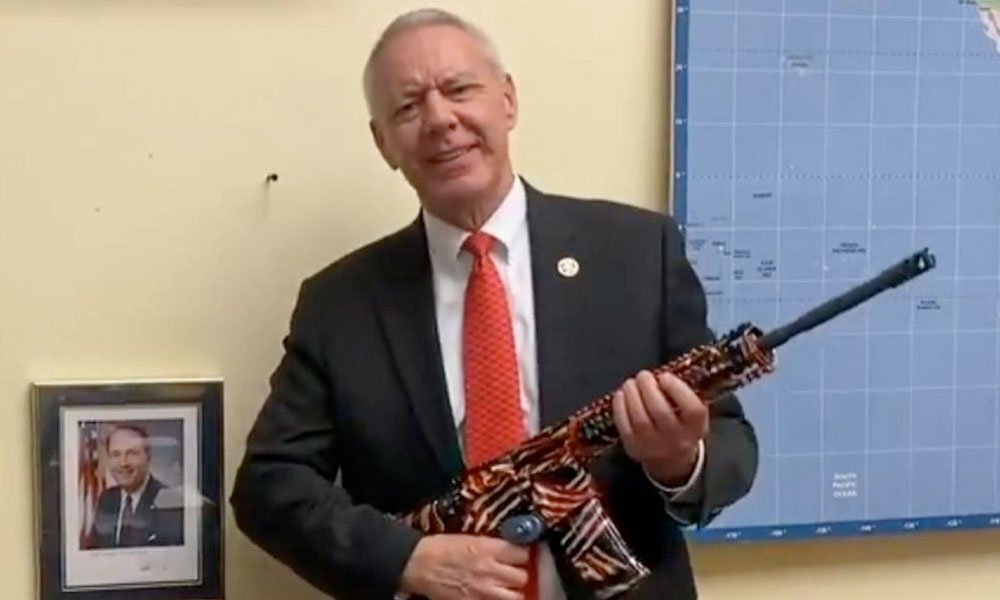 While the country continues to struggle from the COVID-19 pandemic, some leaders of the country are making it more difficult for the country to come together to fight the disease.
On Friday, Rep. Ken Buck (R-CO) made a national television appearance and told the country that he would not be taking the COVID-19 vaccine because he's "an American."
Fox Business gave Buck the green light to make his comments as millions watched on.
"I'm an American and I have the freedom to decide if I'm going to take a vaccine or not, and in this case I am not going to take the vaccine," Buck told Neil Cavuto, The Washington Post reported.
When pressed, Buck pushed a conspiracy theory that the vaccine might be more dangerous than coronavirus.
"I'm more concerned about the safety of the vaccine than I am the side effects of the disease," Buck said. "I'm a healthy person. I think most Americans are healthy. I think what we should do is focus on the at-risk populations … but I am not going to take a vaccine."
RELATED: Republican State Senator Who Voted Against COVID-19 Measures Dies From Coronavirus