Lou Dobbs Self-Destructs By Airing Segment Debunking His Own Lies About Election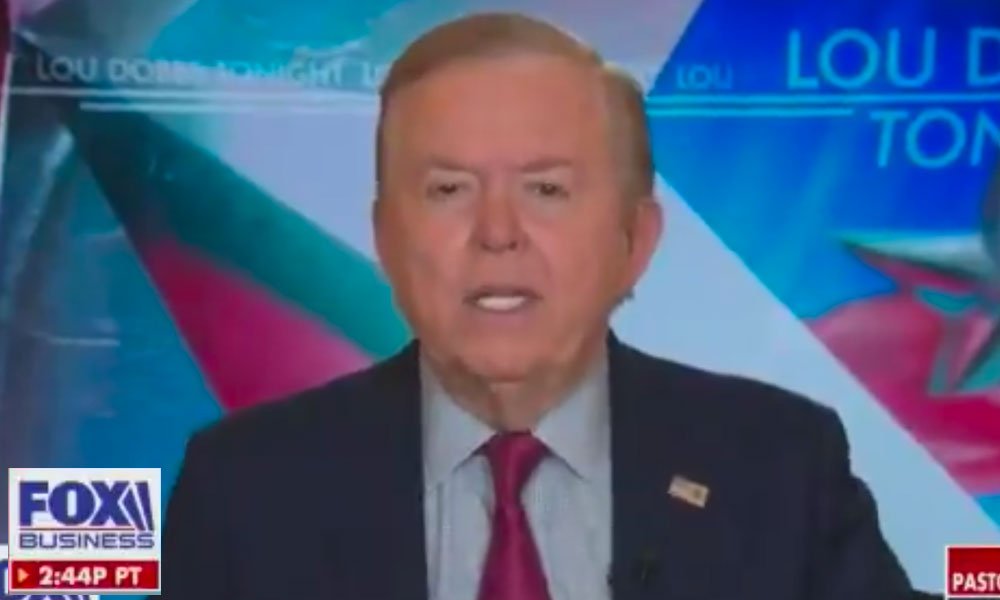 In a rare moment of clarity, Fox Business host Lou Dobs ran a segment Friday night fact-checking his own claims that electronic voting companies like Smartmatic helped rig the 2020 election against President Donald Trump.
"Lots of opinions about the integrity of the election, the irregularities of mail-in voting, of election voting machines and voting software," Dobbs said during the Friday segment on Lou Dobbs Tonight. "One of the companies is Smartmatic, and we reached out to one of the leading authorities on open source software for elections, Eddie Perez, for his insight and views."
Perez, who is the global director of technology development and open standards for the Open Source Election Technology Institute, then proceeded to debunk claims made against Smartmatic on the network while answering a series of questions. They included whether there was any evidence indicating that Smartmatic software flipped the votes for President-elect Joe Biden and whether the company and Dominion, another voting machine software that has been a target of frequent attacks from the Trump campaign and right-wing media like Fox News, were linked in any way.
"I have not seen any evidence that Smartmatic software was used to delete, change, alter anything related to vote tabulation," Perez said.
Newsweek subscription offers >
"Both Dominion and Smartmatic individually and respectively put out very clear statements from their corporate headquarters, each of them indicating they are independent companies, they are not related to each other," Perez said when asked if the two were owned by the same person. "It is my understanding that neither one of them has an ownership stake in the other or anything like that."
He also denied claims that there is any connection between billionaire philanthropist George Soros and Smartmatic. He added that he wasn't aware of any evidence to indicate that the company sent U.S. votes to be tabulated in other countries, nor were there instances where Smartmatic's technology was banned in the U.S. due to security weaknesses.
The segment came just five days after Florida-based Smartmatic, the voting technology system used only in Los Angeles County, issued legal notices and retraction demands against Fox News and two other right-wing media companies, OAN and Newsmax, for "publishing false and defamatory statements" about the company's involvement in the general election.
Watch:
The Dobbs segment debunking his own election fraud lies ended without any commentary from Dobbs himself. They just cut to a commercial. pic.twitter.com/eAjwNB7wIh

— Aaron Rupar (@atrupar) December 19, 2020