Four Kentucky Cops Arrested, Charged In The Killing Of Breonna Taylor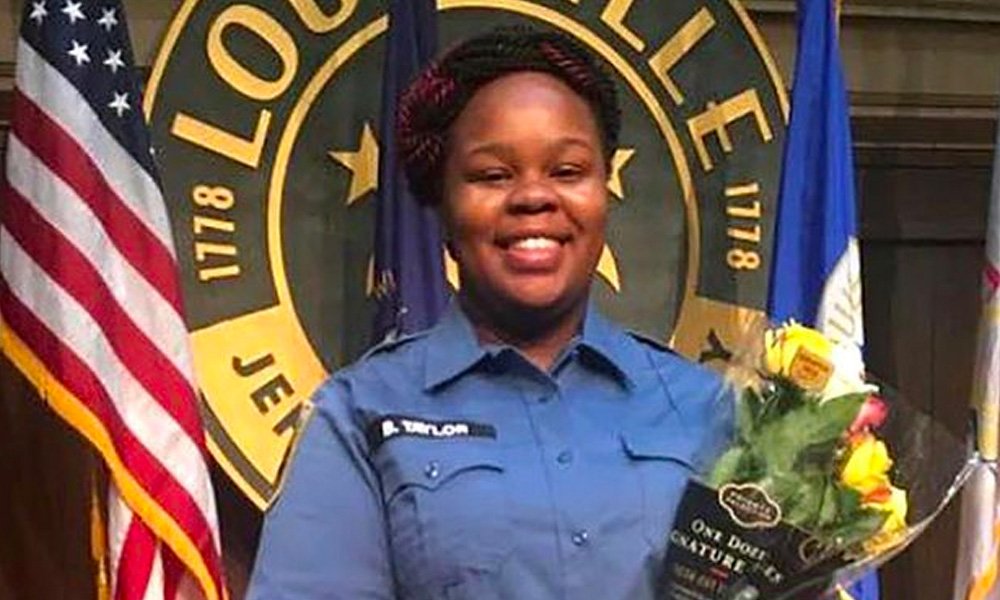 Four police officers have been arrested and charged over the fatal 2020 shooting of Breonna Taylor during a "no-knock "raid on Taylor's home in Louisville, Kentucky.
The hospital worker, 26, was killed when plainclothes stormed the apartment just after midnight as she was in bed with her boyfriend, Kenneth Walker.
As reported by CNN, "the charges mark the first federal counts leveled against any of the officers involved in the botched 2020 raid.
Attorney General Merrick Garland said the officers were being charged with civil rights offenses, unlawful conspiracy, unconstitutional use of force and obstruction.
According to court documents, Joshua Jaynes, Kelly Goodlett and Kyle Meany were charged with submitting a false affidavit to search Taylor's home ahead of the Louisville Metropolitan Police Department's March 2020 raid, and then working together to create a "false cover story in an attempt to escape responsibility for their roles in preparing the warrant affidavit that contained false information."
They are also accused of conspiring after the shooting to cover up that the warrant was based on false information, as well as making false statements in interviews with criminal investigators.
The others officers charged are Joshua Jaynes, and Kelly Hanna Goodlett and Kyle Meany, , BBC News reported.