GOP House Intel Chair: 'I'm Certainly Not Going to Defend Trump's Behavior'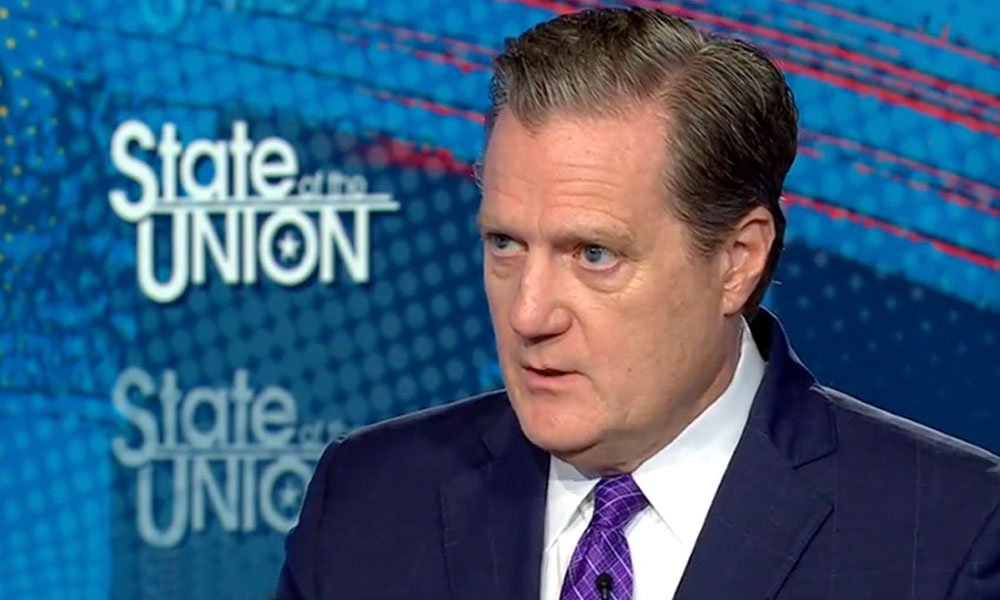 During an appearance on CNN's "State of the Union" on Sunday, Republican Representative Mike Turner, the chair of the House Intelligence committee, expressed his serious concerns regarding the storage of classified documents at former President Trump's Mar-a-Lago property, making it clear that he's "not going to defend" Trump's behavior.
"The storage of these documents is undoubtedly a matter of great concern," Turner told CNN's Jake Tapper. He emphasized that he had significant reservations about boxes of documents being located in an unsecured environment. Turner said he had reviewed some of the documents, and found that they contained details related to national security issues that should have remained in a controlled setting.
The Ohio Republican also raised concerns about President Biden's handling of such materials. However, Tapper pointed out the differences between the two situations, stating that Biden's team promptly turned over the documents upon discovery and cooperated with authorities, while Trump is accused of obstructing justice by withholding the documents from the federal government. Furthermore, Trump's documents are reported to include highly sensitive materials.
Trump has been charged with 37 counts related to the mishandling of classified records at Mar-a-Lago. He pleaded not guilty during his arraignment in Miami last week.
As the chairman of the Intelligence Committee, Turner has received briefings on both investigations into the classified documents of Trump and Biden. While he anticipates the legal process to unfold, Turner refused to defend Trump's mishandling of sensitive documents.
"With respect to this litigation, it's going to go forward, and I'm certainly not going to defend the behavior that is listed in that complaint, but they're going to have to prove it and it's a legal process that's going to have to go forward," Turner told Tapper (see video below).
"I'm not going to defend the behavior listed in that complaint."

Rep. Mike Turner (R-OH) gives his perspective on the indictment of former President Donald Trump over classified documents he kept at Mar-a-Lago. @CNNSotu #CNNSOTU pic.twitter.com/RRMHzOal4g

— CNN (@CNN) June 18, 2023