John Bolton Responds To Trump's Claim That He Was Tough On Russia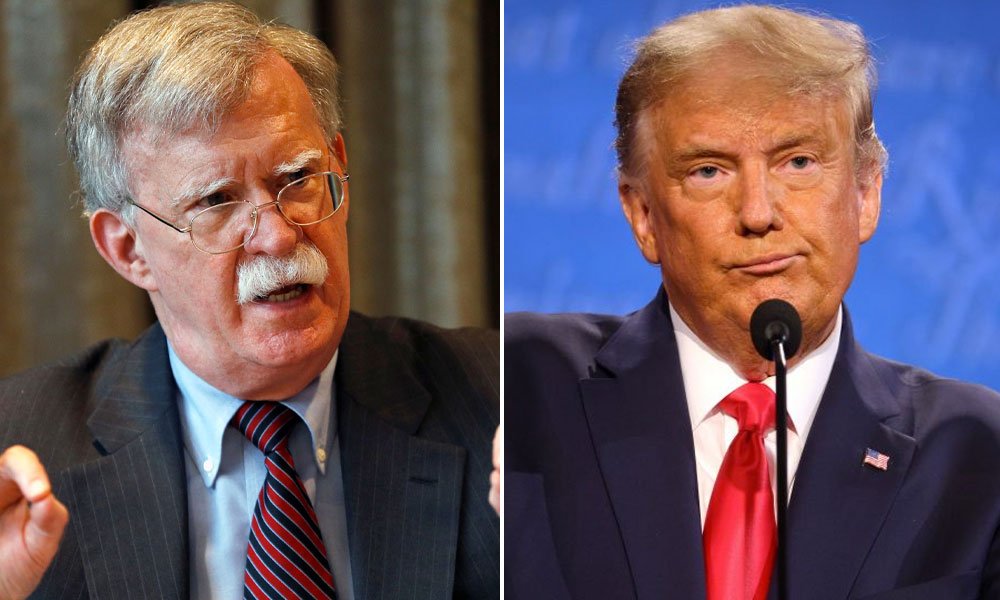 Appearing on the conservative news outlet Newsmax on Tuesday, former US National Security Advisor John Bolton criticized former President Donald Trump over his soft policies against Russia.
During the Rob Schmitt Tonight segment, host Rob Schmitt argued that Trump's administration was tougher on Russia than Joe Biden's, but Bolton disagreed.
Bolton called out his former boss and gave a list of examples as to why Biden has been tougher on Russia than Trump was.
"We didn't sanction Nord Stream 2," Bolton said, rejecting Schmitt's assertion that we had. Nord Stream 2 is the Russian natural gas pipeline that runs to Germany under the Baltic Sea, which was canceled last week by German Chancellor Olaf Scholz. "We should have," Bolton continued. "We should have brought the project to an end."
"But in almost every case, the sanctions were imposed with Trump complaining about it and saying we were being too hard," Bolton said. "The fact is that he barely knew where Ukraine was. He once asked John Kelly, his second chief of staff, if Finland were a part of Russia. It's just not accurate to say that Trump's behavior somehow deterred the Russians."
Take a look at his remarks in the video clip below:
John Bolton pushes back on Newsmax host: "[Trump] barely knew where Ukraine was…It's just not accurate to say that Trump's behavior somehow deterred the Russians" pic.twitter.com/ICRmmeJ8C3

— Jason Campbell (@JasonSCampbell) March 1, 2022