Coronavirus Task Force Briefing To Include Trump Only, Aides Fear He'll Embarrass Himself: Report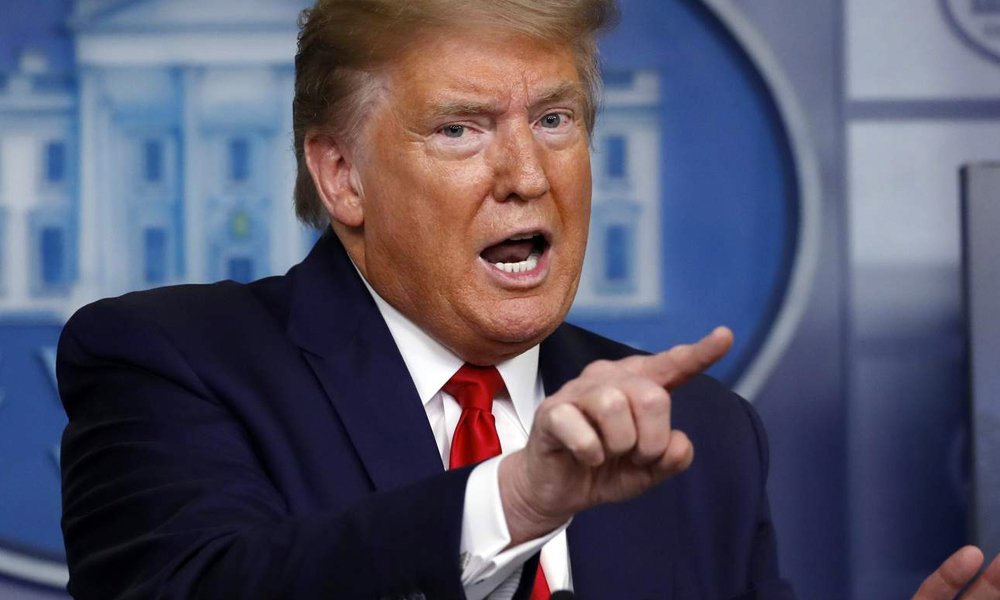 A new CNN report revealed on Tuesday that Donald Trump will not have any Coronavirus Task Force members at the restart of the briefings later this evening. This has prompted Trump aids to fear that the president will make a fool of himself.
Dr. Anthony Fauci revealed that he and Dr. Deborah Birx haven't been told whether they're part of the White House briefing.
As the report notes, "There's still an internal split over whether Trump should take the stage, with some aides reminding others how hard they fought to convince Trump to end the briefings after the disastrous one in April when he suggested sunlight and ingesting disinfectants could help cure coronavirus."
U.S. Surgeon General Dr. Jerome Adams told CNN that the "details" are still being worked out by the White House.
"I know that as they resume, we will be there in our different roles. As folks know, I'm a strong advocate for making sure we are promoting the awareness of the impact [of Covid-19] on communities of color, particularly African-Americans and particularly Hispanics," Adams told "CBS This Morning."
Behind closed doors, White House staffers have been opposed to Trump appearing at the briefings as they believe it will hurt him in the polls.
RELATED: Experts Warn 'Things Could Get Very Ugly' After The Election As Trump Hints He Won't Concede