Conservative Columnist Throws 'Sycophant' Mike Lee Under The Bus Over His Role In Trump's Attempted Coup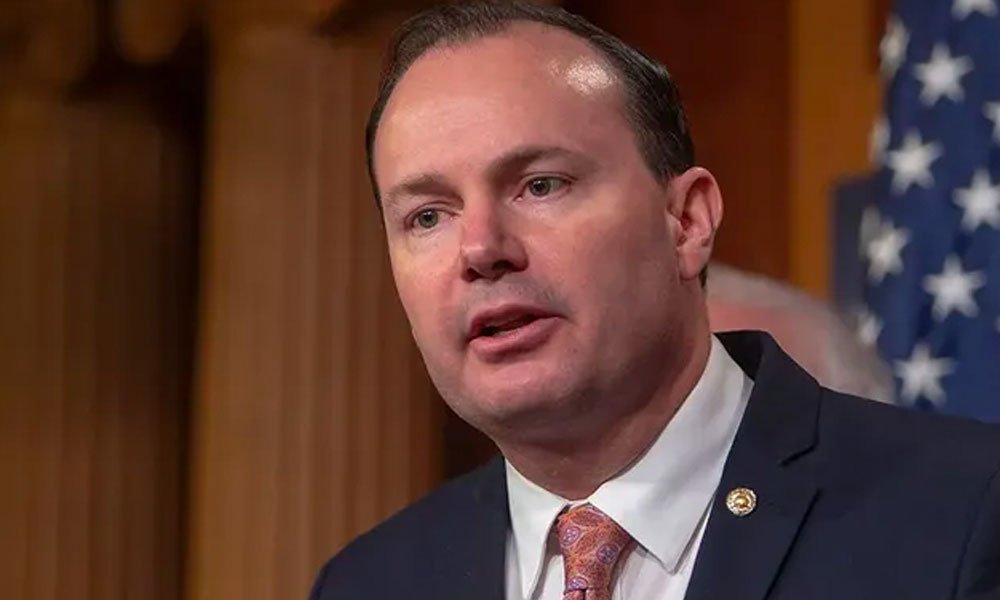 GOP Sen. Mike Lee (Utah), who has faced condemnation after his involvement in Donald Trump's plot to overturn the 2020 election was revealed last week, has defended himself, claiming that his texts to then-White House Chief of Staff Mark Meadows show his honor.
However, conservative columnist Amanda Carpenter, who is a former aide to Sen. Ted Cruz, threw Lee under the bus in an Op-Ed published Monday by The Bulwark, saying that Lee's texts actually demonstrate that he's nothing more than sycophantic obedience to Trump
"Lee outlined paths for Trump nuts to reverse the election. But, after giving these clowns all his attention, time, and effort, he didn't, in the end, like how the Trump nuts tried to reverse the election. His disagreement was about tactics, not the mission. But his error was accepting the mission at all," Carpenter wrote.
"Mike Lee may want to pretend he had no role in this process, but the stone-cold truth is that he, and many other conservatives, breathed life into Trump's schemes and made the Jan. 6th attack on the Capitol possible," she added.
Last week, the January 6 Committee released new texts messages revealing the extent of Lee's involvement in Donald Trump's coup attempt. According to CNN, Lee exchanged dozens of text messages with Meadows as they aggressively pushed strategies to overturn the election results.
"The texts show Lee was eager to assist Trump in challenging the election—to the point of Lee texting Meadows dozens of times, begging 'please tell me what I should be saying' and offering his advice about what should be done," Carpenter wrote in The Bulwark.
RELATED: 'We're Driving a Stake In The Heart Of The Republic': Newly Released Texts Reveal GOP Lawmakers' Role In Trump's Attempted Coup.
"Specifically, these texts and Lee's other on-the-record statements show he was consistent in advocating that the only way, according to the Constitution, to change the outcome was for state legislatures to appoint alternate slates of electors for Congress to accept on Jan. 6. Lee spent much time and effort insisting on this. But, the state legislatures did not."
Carpenter concluded that while Lee did not raise any objections to Biden's certification, he is not some kind of hero, because "if state-level Republicans had been okay with overturning the election results, then Lee was okay with it, too."
Read it on The Bulwark.