Chris Christie Mocks Trump As 'Guy Gripping About Bad Divorce' After Indictment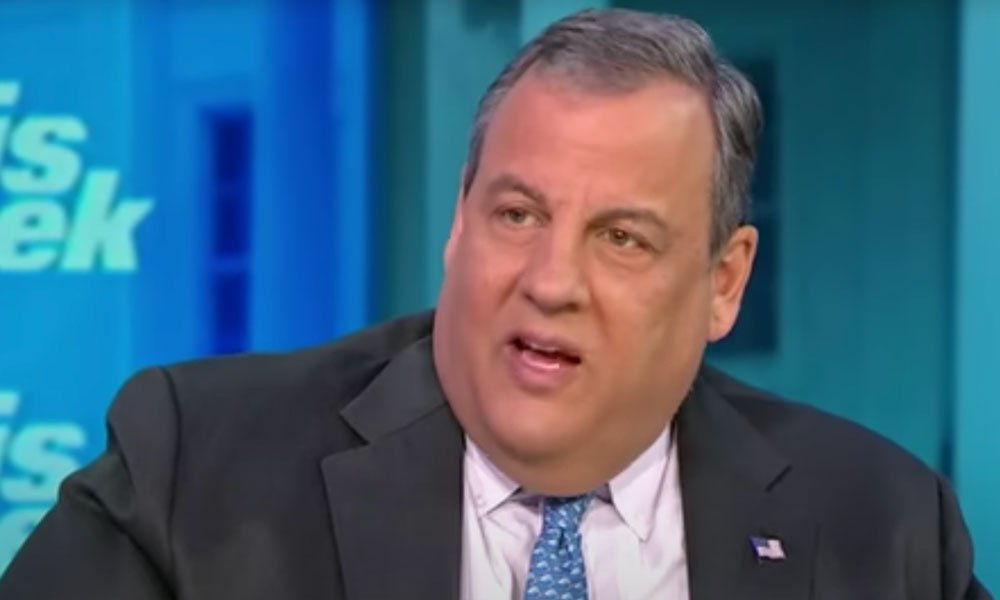 Former New Jersey Gov. Chris Christie on Sunday mocked Donald Trump's speech over the former president's speech from his Mar-a-Lago resort hours after being arrested last week, saying it sounded like a man at a bar "griping to you about his bad divorce."
Trump delivered his speech on Tuesday after returning to Florida shortly after becoming the first sitting or former president to face criminal charges, and Christie was not impressed.
"That sounded to me like a guy that you'd encounter in a bar who you'd wind up sitting next to and he's griping to you about his bad divorce," Christie said on ABC's "This Week" on Sunday.
"I don't think most elections in my experience are won on the past," Christie added. "They are won or lost on the future. And that is going to be his problem when the primary comes because the smart primary candidate will be talking about the future and ignoring Donald Trump, except for when he pops up. And then like wacko ball, you hit him down."
In his speech, Trump took aim at Alvin Bragg, the district attorney prosecuting the case against him in New York, as well as the judge overseeing the case.
Christie, who is mulling a 2024 White House bid of his own, has been highly critical of Trump as amid his third presidential campaign and cast himself as a pugilist up for the challenge of taking on his one-time ally.
The former governor has made trips to early nominating states in recent weeks, including New Hampshire, and has said he will decide whether to run by the middle of May.