Capitol Police Officer Arrested, Charged For Helping MAGA Rioter Hide Evidence In Jan 6 Attack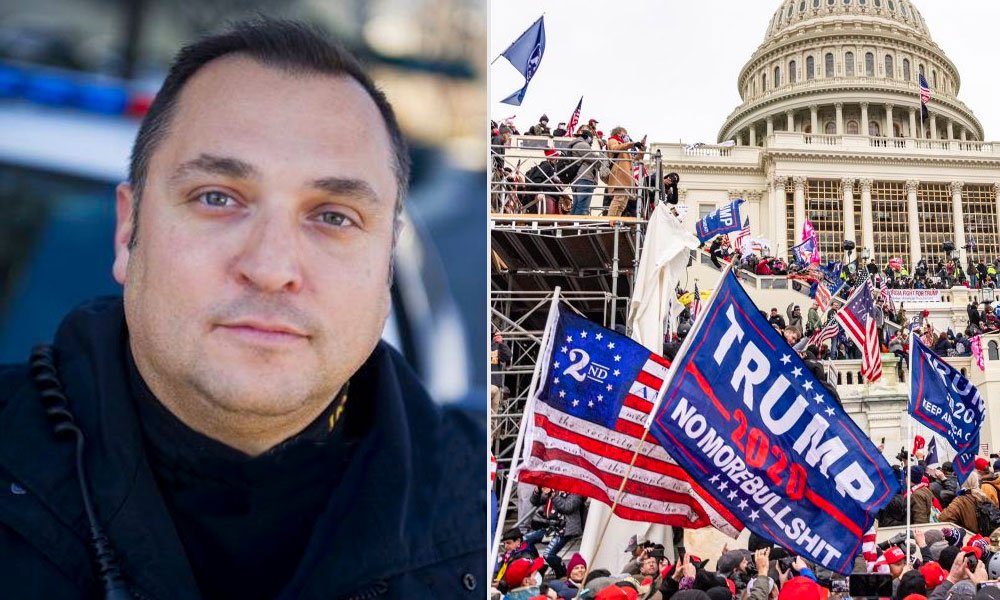 A US Capitol Police officer has been indicted on charges of obstruction of justice after he alerted a Facebook contact to remove posts from the January 6 insurrection, Associated Press reports.
Citing unsealed court documents, the Ap reported that Michael Riley told a person to remove any social media posts showing that they were present during the riot at the Capitol.
Prosecutors say that Riley, who was arrested on Friday, sent a private message to an individual who had posted selfies from 6 January and videos about being in the Capitol. Riley had been in the same Facebook groups as the individual.
"[I'm] a capitol police officer who agrees with your political stance," Riley allegedly wrote. "Take down the part about being in the building they are currently investigating and everyone who was in the building is going to [be] charged. Just looking out!"
"[I'm] glad you got out of there unscathed. We had over 50 officers hurt, some pretty bad," Riley added, the indictment states.
More than 100 officers ended up being injured on 6 January.
This is a developing story and will be updated.