Brazen Diamond Robbery Captured On Video In Los Angeles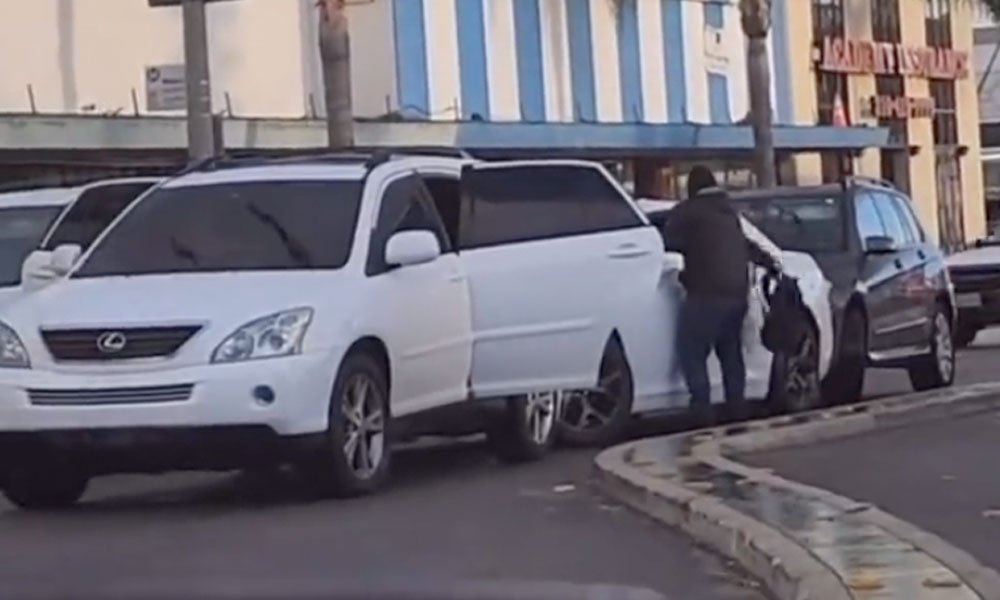 A video has emerged online showing the moment a group of men boxed in a car with their SUVs on the streets of Los Angeles, California, before smashing the windows and reaching in and stealing more than $500,000 worth of diamonds.
The footage shows the suspects, all dressed in black, grabbing the diamonds, then jumping inside a white SUV and speeding off. Another SUV which was blocking the victim's car from behind, also sped off, possibly being involved in the heist.
Police say a knife was used by one of the suspects, according to Fox11 News.
There were no injuries reported during the robbery.
Watch the video below.
Robbery on La Brea in Inglewood caught on camera pic.twitter.com/YnDVfCQ12J

— Downtown LA Scanner (@DowntownLAScan) February 24, 2023