Bill Barr Tried To Replace Trump's Name As a Defendant With 'DOJ' In Defamation Lawsuit, His Plan Failed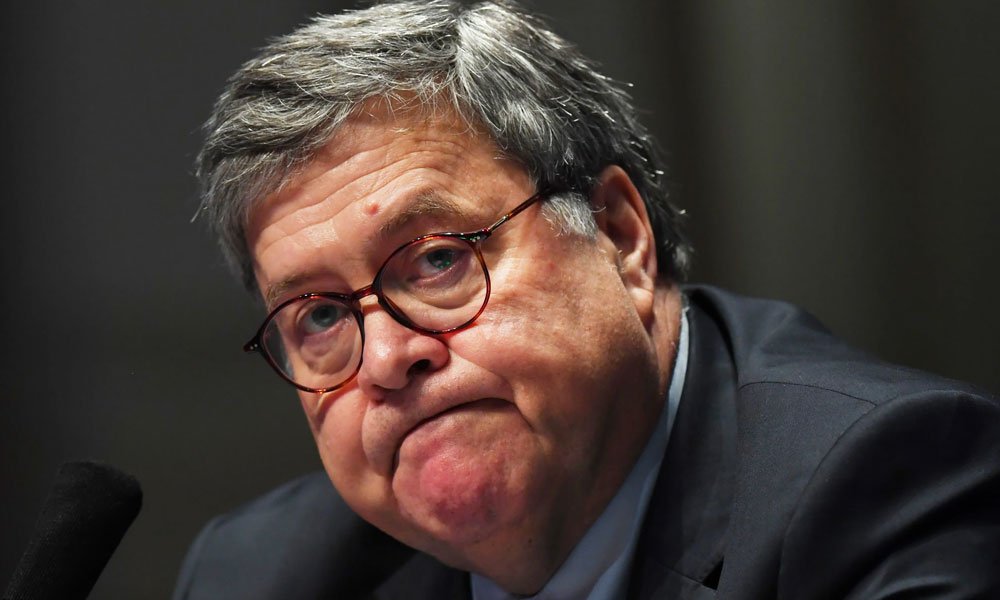 A federal judge on Tuesday denied Attorney General Bill Barr's effort to effectively end a defamation lawsuit against President Donald Trump by placing The Department Of Justice as a defendant in a lawsuit filed against Trump, a move that likely would have curbed the proceedings since the federal government can't be sued for defamation.
The judge ruled against the Justice Department's motion to replace Trump as a defendant, paving the way for the case to proceed, CNN reports.
In a 61-page opinion, US District Judge Lewis Kaplan ruled that Trump "is not an 'employee of the Government,' as Congress defined that term," and therefore the lawsuit isn't against the United States,as the Justice Department argued.
The lawsuit was brought by a longtime magazine columnist E. Jean Carroll, who has alleged he raped her in a luxury department store dressing room.
In the lawsuit, Carroll claimed Trump raped her in a dressing room at a luxury Manhattan department store in the 1990s.
On Tuesday, Carroll said she was gratified by the ruling.
"When I spoke out about what Donald Trump did to me in a department store dressing room, I was speaking out against an individual," she said. "When Donald Trump called me a liar and denied that he had ever met me, he was not speaking on behalf of the United States."