At Least 15 Republican Senators Refused To Show Up For Entire Impeachment Trial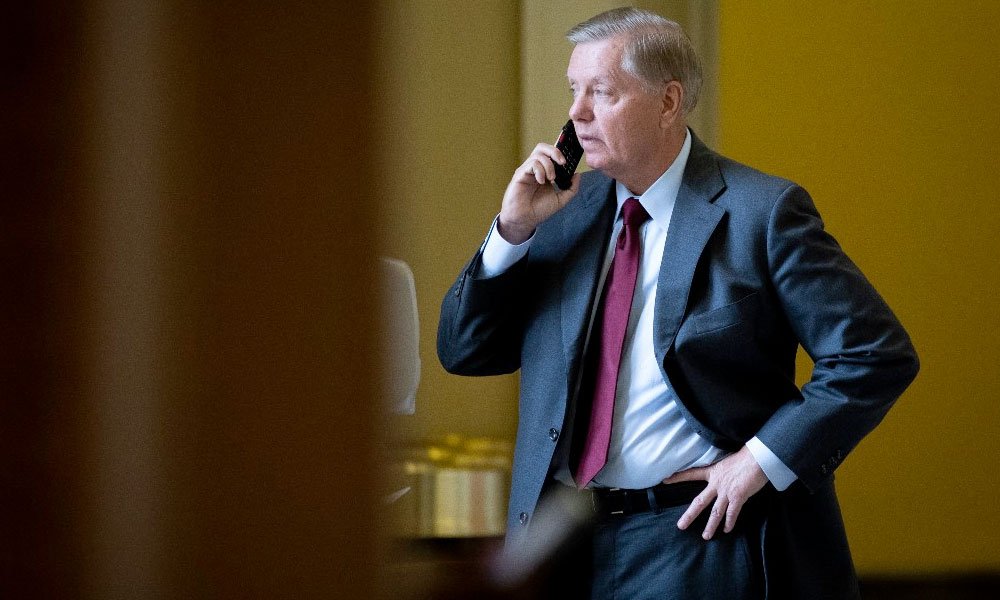 CNN's Manu Raju and Forbes reported on Thursday that at least 15 Republican senators refused to show up for at least "the first few hours" of Thursday's arguments by the Democratic managers in the Senate impeachment trial of former President Donald Trump.
"Sens. Lindsey Graham (R-S.C.) and Rand Paul (R-Ky.) were both away from their desks, for instance, while Sen. Jim Risch (R-Idaho) was in the basement on his phone, CNN's Manu Raju reported," Forbes adds.
"Many within the chamber were preoccupied with other activities: Sens. Tom Cotton (R-Ark.) and Chuck Grassley (R-Iowa) were reading papers, while, according to CNN's Jeremy Herb, Sen. Rick Scott (R-Fla.) 'had a blank map of Asia on his desk and was writing on it like he was filling in the names of the countries.'"
Sanders was not turning his head and watching the videos as other senators were turning their heads and clearly watching. It was impossible to confirm if Sanders was nodding off.

Senators clearly are growing weary on the third day of trial.

— Manu Raju (@mkraju) February 11, 2021
As the report continues, at least one Republican senator has violated his oath to deliver "impartial justice."
Senators are required to swear or affirm that he or she will "do impartial justice according to the Constitution and laws."
But Senator John Boozman (R-AR) "said Thursday that he has decided he will vote to acquit Trump because he believes the trial is unconstitutional, putting himself on record among Republican senators who are likely or certain to oppose conviction," NBC News reported.
"This was unconstitutional. And so it makes it difficult to back up," Boozman told reporters Thursday afternoon.
According to legal experts, Boozman's claims false. The Senate, as a body, voted 56-44 that it indeed does have jurisdiction in this case, and that trying Trump after he left office is constitutional. Senators do not have to flexibility to make up the rules as they go.