Asa Hutchinson Brutally Shuts Down Trump's Claim Of 'Weaponized' DOJ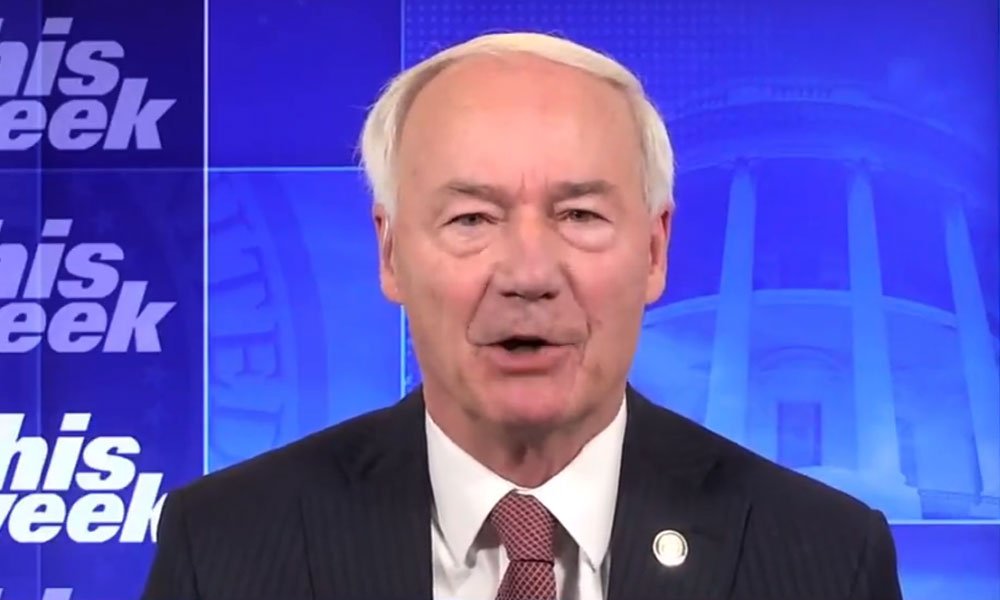 Asa Hutchinson, the former governor of Arkansas and a Republican candidate for the 2024 presidential election, slammed Donald Trump for accusing Democrats of "weaponizing" the Department of Justice.
Hutchinson did not hold back as he took a swipe at the former president after Trump's recent Truth Social post where he vowed to appoint a special prosecutor to target President Joe Biden and his alleged "crime family."
"That's a clear case of weaponizing the Justice Department," Hutchinson declared during an appearance on ABC's "This Week."
In recent months, GOP officials have been accusing the federal government and prosecutors of "weaponization," particularly in light of indictments associated with Trump. During the interview on Sunday, Hutchinson urged his fellow party members to cease their attacks on the DOJ.
He emphasized the importance of returning to the principles of being a party that upholds the rule of law, supports the justice system, and ensures the equal application of the law, while also showing support for law enforcement.
"Let's get back to being the party of the rule of law, of the justice system supporting law enforcement and the equal application of the law," he said.
See the segment below.
Asa Hutchinson calls on his fellow Republicans to "back off" allegations that the DOJ has been "weaponized."

"Let's get back to being the party of the rule of law, of the justice system supporting law enforcement and the equal application of the law." https://t.co/re0py9LGb0 pic.twitter.com/gf921PLUWv

— This Week (@ThisWeekABC) June 18, 2023