Angry MAGA Fans Vow To 'Remove Joe Biden One Way Or Another'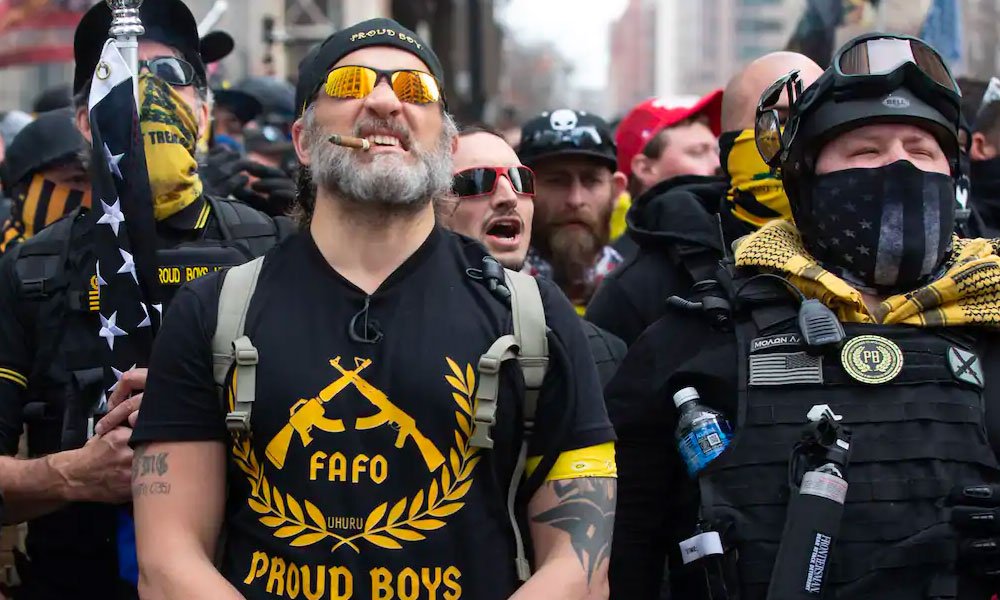 A video has surfaced online showing Infowars owner Alex Jones telling a crowd of Trump supporters in Washington, D.C. on Saturday that President-elect Joe Biden "will be removed one way or another" as the crowd cheered.
During his speech, Jones, who has shared a number of disproven conspiracy theories in his online show, suggested that Biden is actually an undead entity.
"We will never back down to the Satanic pedophile, globalist New World Order and their walking-dead reanimated corpse Joe Biden, and we will never recognize him," he said.
Jones also claimed that Donald Trump had no connections to Russia, but implied that Biden did. "President Trump had zero connection to Russians. No proof. Four years of investigation. With the Bidens, it's open and shut," he shouted. This is seemingly a reference to conspiracy theories and allegations that Biden's son Hunter was involved in international corruption.
Hunter Biden is currently being investigated for his business dealings by the Justice Department, as the Biden transition team revealed on Wednesday.
The conspiracy theory peddler also accused Biden of being a "globalist" before saying he'll be removed, suggesting the use of violence against the president-elect.
Watch:
Alex Jones at the pro-Trump march in Washington, DC: "Joe Biden is a globalist, and Joe Biden will be removed, one way or another!" pic.twitter.com/ujIc7XZcLb

— Zachary Petrizzo (@ZTPetrizzo) December 12, 2020