And Just Like That, Fox And Friends Tell Trump To Face Reality And Cooperate With Biden's Team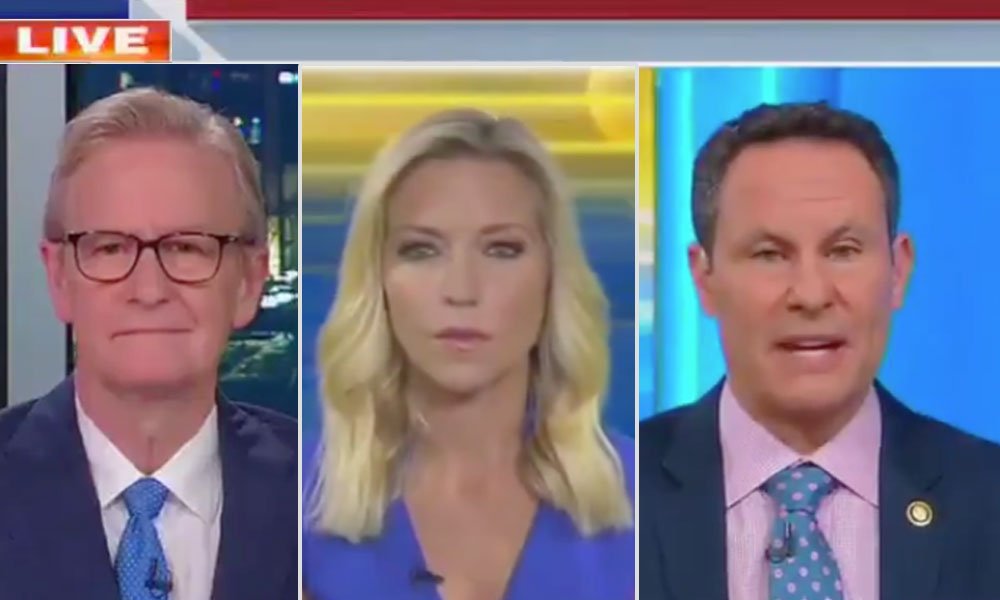 In another sign that conservatives are coming to terms with the fact that former Vice president Joe Biden defeated President Donald Trump in a fair election, Fox News host Brian Kilmeade on Wednesday urged Trump to start coordinating with Biden's team on a coronavirus plan of action, as well as security matters while he fights legal battles over election results.
Trump has yet to concede the race to President-Elect Biden after the contest was called for Biden on Nov. 7. Instead, his campaign has filed a tsunami of lawsuits in several battlegrounds including Pennsylvania, the swing state that pushed Biden over the threshold of 270 Electoral College votes.
But Trump's efforts to overturn the election have proven fruitless and reality is sinking with his supporters. "I think it's in the country's best interest if he starts coordinating on the virus and coordinating on security with the Biden team. And just brief them," Kilmeade said Wednesday during "Fox and Friends."
The Biden team has been barred from viewing classified material and meeting with administration officials during the transition period, as the General Services Administration has refused to certify Biden as the winner of the presidential election.
But that hasn't stopped Biden from moving forward. After being named president-elect, Biden assembled a COVID-19 task force to start working on combating the virus and warned that lack of coordination with Trump could put his administration behind once he takes office on Jan. 20.
Additionally, Biden and Vice President-elect Kamala Harris received a briefing from national security experts Tuesday despite the hurdles.
The call for coordination from Kilmeade comes as the U.S. has seen an alarming surge in coronavirus cases across the country, with hot spots concentrated in the Midwest.
The U.S. has recorded more than 100,000 new cases daily every day this week.
The U.S. could experience between 8 million and 13 million more coronavirus cases as well as 70,000 more deaths, Reuters predicted.
Fox host Brian Kilmeade urges Trump to "coordinate" with Biden's team on COVID-19. pic.twitter.com/eThJtIVRy8

— TPM Livewire (@TPMLiveWire) November 18, 2020