A 'Startled' Shopper Averted Potential Second Massacre In Atlanta: Report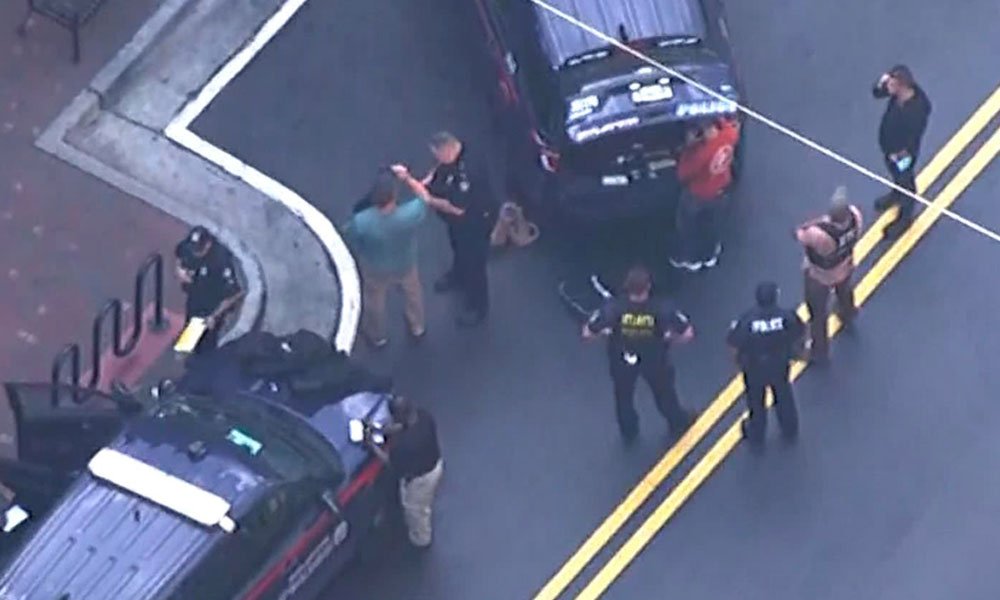 This week, a 22-year-old man armed with multiple guns was arrested on Wednesday in Atlanta, averting a potential second massacre in Georgia in less than three weeks. The man was arrested after a shopper overheard him loading weapons in a grocery store bathroom, NPR reports.
Citing a police incident report, NPR reported that "Charles Russell, who works as a shopper for the grocery delivery service Instacartl was entering the restroom in a Publix supermarket when he heard "clicking sounds" coming from a bathroom stall. Then he saw an AR-15-style rifle leaning against the wall."
Russell immediately rushed to alert Publix staff, who then called security. Within minutes, an Atlanta Police officer arrived at the store and arrested Rico Marley, who was found still in the bathroom with six loaded firearms, including four handguns, an AR-15-style rifle and a shotgun. Marley was also wearing body armor, according to the report.
Marley has been charged with five counts of criminal attempt of aggravated assault and six counts of possession of a firearm during the commission of a felony, according to a press release from the Atlanta Police Department. He was transported to the Fulton County Jail on Wednesday.
Russell told WSB-TV that public spaces like grocery stores and movie theaters no longer feel safe.
"To be able to stop it, if it were going to be something, that's what I cared about," he said. "I don't want to still see those [weapons] out in public places anymore."