'That's Bullsh*t!': A Brawl Almost Broke Out Between Trump And Bill Barr After Barr Debunked His Claims Of Election Fraud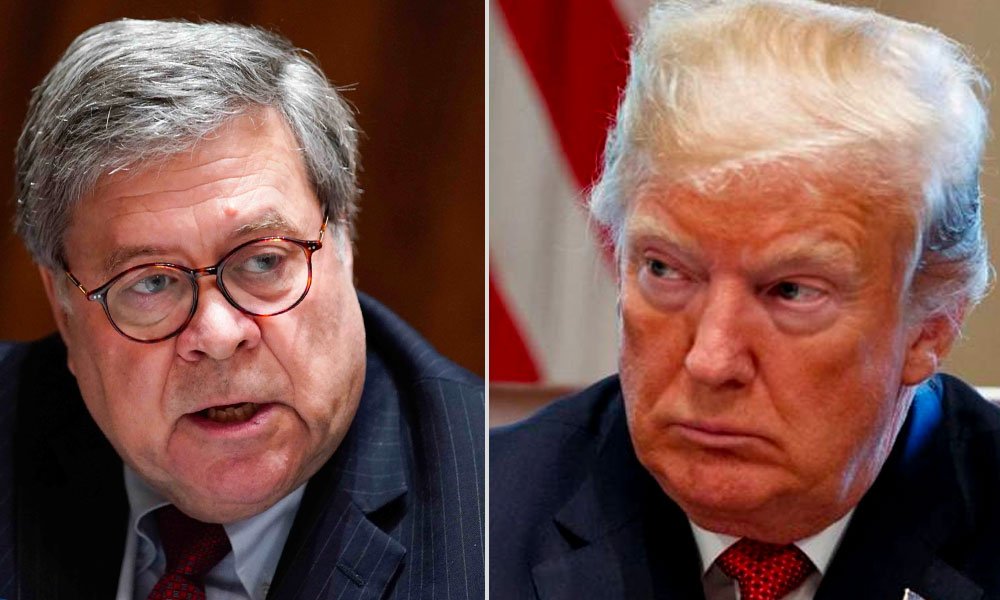 A heated meeting between President Donald Trump and former Attorney General William Barr almost descended into a fight after Barr pushed back strongly on Trump when discussing claims the president was circulating about the election being "stolen" from him.
Trump reportedly got enraged after Barr told him that such theories of a stolen election were "bullshit," Axios reported Monday.
"Why would you say such a thing? You must hate Trump. There's no other reason for it. You must hate Trump," the president yelled at Barr in the private dining room next to the Oval Office while speaking in the third person, according to Axios.
Barr fired back telling him that "these things aren't panning out" and "the stuff that these people are filling your ear with just isn't true" while emphasizing that the DOJ had reviewed the major claims put forward by the president's lawyers, Axios reported.
Other aides in the room including White House Counsel Pat Cipollone were reportedly surprised that the attorney general was confronting Trump, though did not disagree with his remarks.
The meeting came as Barr had publicly undercut the president's baseless allegations of widespread voter fraud, telling The Associated Press that the Justice Department had not uncovered evidence to back up the claims.
"To date, we have not seen fraud on a scale that could have affected a different outcome in the election," Barr had told the AP in the interview.
Days later, Trump announced that Barr would step down from his position in the Trump administration while slamming the attorney general over his remarks about alleged election fraud as well as reports that Barr knew about a federal investigation into Biden's son Hunter Biden months before the election but had kept it from public view. Trump called the attorney general "a big disappointment" on Twitter.