3 Senate Seats Held Be Democrats Shift Toward GOP: Report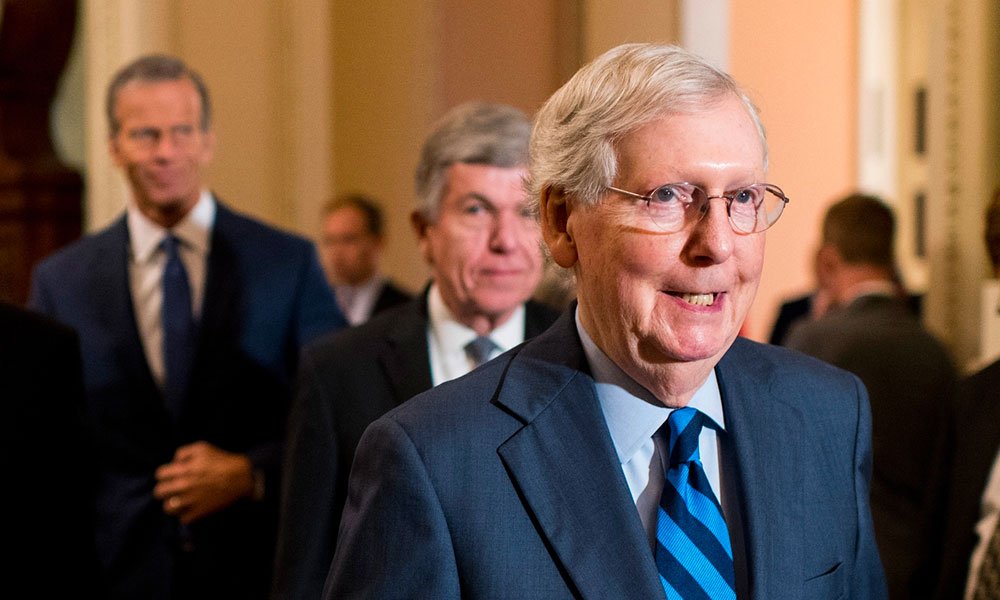 Republicans are increasingly optimistic about their chances of retaking the Senate after the Cook Political Report shifted three hotly contested 2022 Senate races toward the GOP and into the toss-up column. All three seats are currently held by Democratic incumbents.
The Senate races in Arizona, Georgia and Nevada once leaned toward Democrats. But the nonpartisan election handicapper on Friday reclassified them as "toss-up races," meaning that they could go in either direction, The Hill reports. The change suggests a more favorable environment for Republicans in the 2022 elections.
The Democratic incumbents in those races are Sens. Catherine Cortez Masto (Nevada), Mark Kelly (Arizona), and Raphael Warnock (Georgia).
Republicans need a net gain of just one seat in the Senate next year to recapture control of the upper chamber and see those seats as their chances to retake the Senate next year.
The Hill noted that while the GOP is defending more seats than Democrats are, "the national political landscape has shifted in its favor," pointing out Biden's low approval rating and recent polling suggesting that voters are souring on congressional Democrats over their infighting.