10 Injured in Mass Shooting After Denver Nuggets Win First NBA Title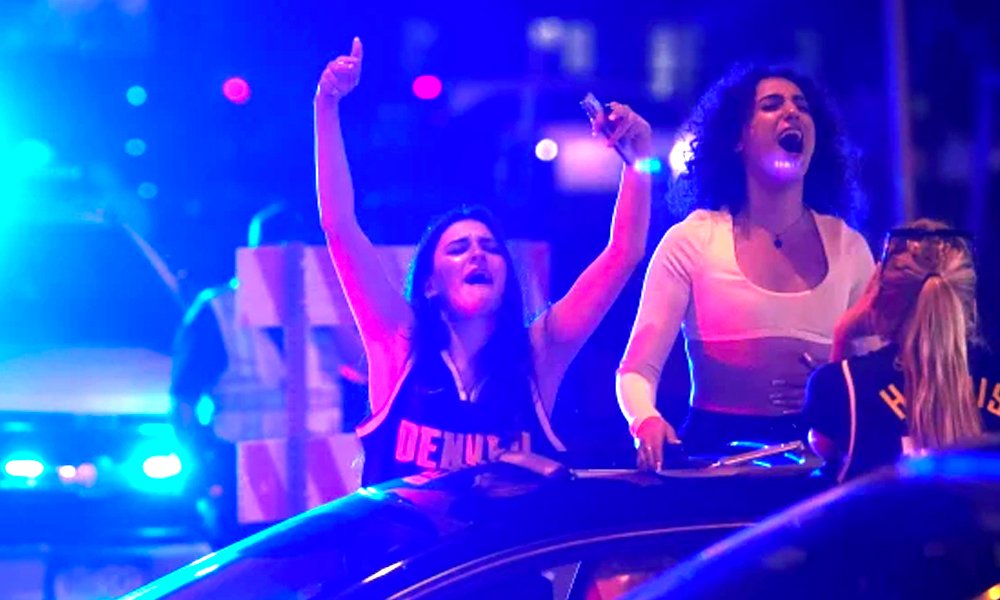 A mass shooting in Denver left ten individuals injured as enthusiastic Nuggets fans flooded the streets to commemorate the team's first NBA championship victory.
According to authorities, at least three of the wounded individuals are in critical condition, while the suspected shooter and seven others suffered non-life-threatening gunshot wounds.
The incident took place around 12:30 a.m., approximately 3 and a half hours following the conclusion of the game. The downtown area was bustling with celebratory crowds when the gunshots were heard.
The shooting occurred in an area where many people had gathered, potentially exiting bars after the game, Denver police spokesperson Doug Schepman said.
Preliminary information suggests that multiple shots were fired during a dispute involving several individuals, but details leading up to the altercation and subsequent gunfire are still under investigation.
Nine victims with gunshot wounds were identified, along with a suspect who also sustained a gunshot injury, Schepman said.