Woman Triggers Animal Cruelty Investigation After 'Boxing' Her Dog On Snapchat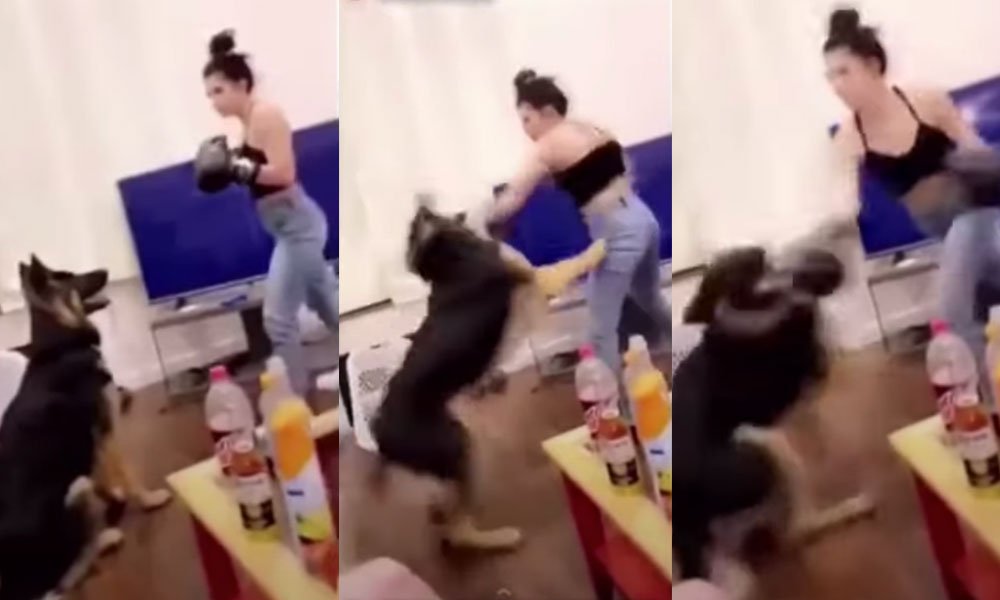 A woman has triggered an animal cruelty investigation after a video emerged online showing her hitting her dog hard in the face in a "boxing match."
Idaho Humane Society confirmed it had identified the female who was filmed pummeling her German shepherd in the face multiple times while wearing boxing gloves.
The original post has been taken down, but copies of the video are still making the rounds on Facebook and Twitter.
"We're boxing animals. Where's Sarah McLachlan?" the man can be heard saying, apparently mocking the singer's association with cruelty prevention advertisements.
The dog's head is snapped to the right and left as she lands almost a dozen blows in the 13-second clip; he lets out a yelp as she lands a final particularly hard left hook.
"I hit him so hard I felt that through…" she says as the video suddenly cuts off and the man chuckles.
Warning: the video may be disturbing to some viewers:
After receiving an "overwhelming" number of phone calls and emails about the clip, Idaho Humane Society said it had opened an investigation and sent it to the prosecutor's office.