White House Scrambles, Orders 'Mandatory' Coronavirus Testing For Trump Staff: Report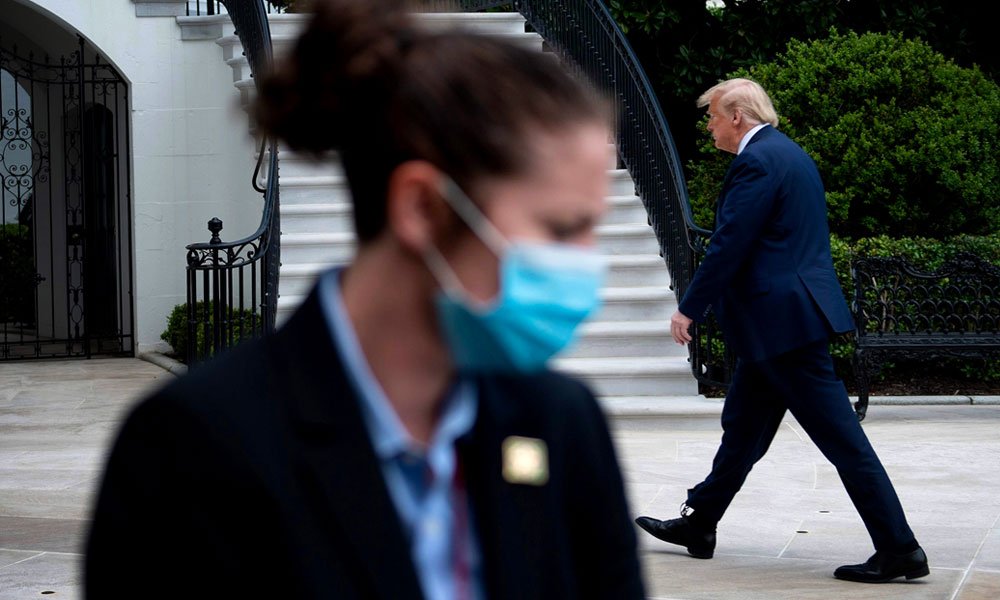 According to a new report published by Politico, the White House is mandating random coronavirus testing for members of staff in the Executive Office of the President.
A White House official told Politico that the new policy is part of "ongoing efforts to protect the health and safety of the entire White House Complex."
The move comes after a handful of individuals working in the White House tested positive for the novel coronavirus, including President Trump's national security adviser Robert O'Brien.
While Trump continues to downplay the need for increased Covid-19 testing across the country, the White House has already been testing him and Vice President Pence regularly for the coronavirus, in addition to testing individuals who come in close contact with them.
The White House has access to rapid tests that it uses to test staff, visitors and journalists who are members of the press pool.
O'Brien, whose positive test was reported one week ago, is the highest-ranking White House official thus far to test positive for the virus. The week before his case was revealed, a cafeteria employee working at the White House and a Marine assigned to Trump's helicopter squadron also tested positive for the virus.
Pence's then-press secretary, Katie Miller, also tested positive for COVID-19 in May, which caused the White House to mandate the use of masks for most aides within the West Wing unless they were seated at their desks and socially distancing.