What a Mess: White House Cancels Coronavirus Briefing, Trump To Hold News Conference At 5pm Instead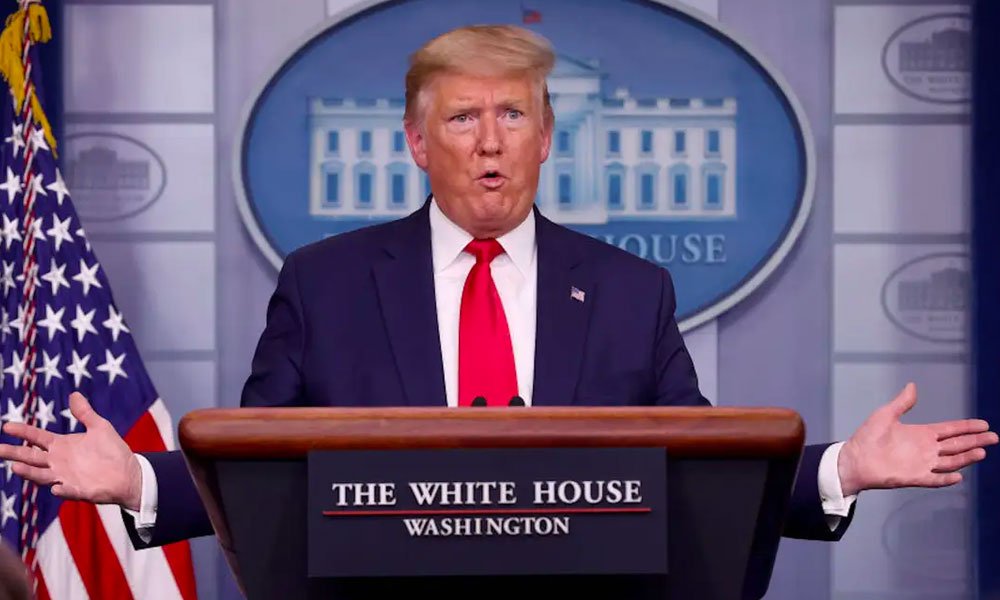 The White House has canceled its scheduled daily briefing on Coronavirus, saying that President Donald Trump will hold a 5 p.m. news conference Monday.
Trump's news conference comes after he sparked widespread rebuke for floating the idea of injecting disinfectant to treat COVID-19 —which he later called "sarcasm"—and then walking out of Friday's briefing without taking questions.
After announcing the briefing cancellation earlier Monday, White House press secretary Kaleigh McEnany, took to Twitter to announce its reinstatement and to say the White House will be releasing additional guidance at the evening briefing and that the president would appear.
UPDATE: The White House has additional testing guidance and other announcements about safely opening up America again. President @realDonaldTrump will brief the nation during a press conference this evening.

— Kayleigh McEnany (@PressSec) April 27, 2020
Trump over the weekend blasted the press, tweeting that the coronavirus briefings were "not worth the time and effort" because of "hostile" media questions.