Sailor Dies From Coronavirus Days After Ship's Captain Was Fired For Sounding Alarm On Virus Spread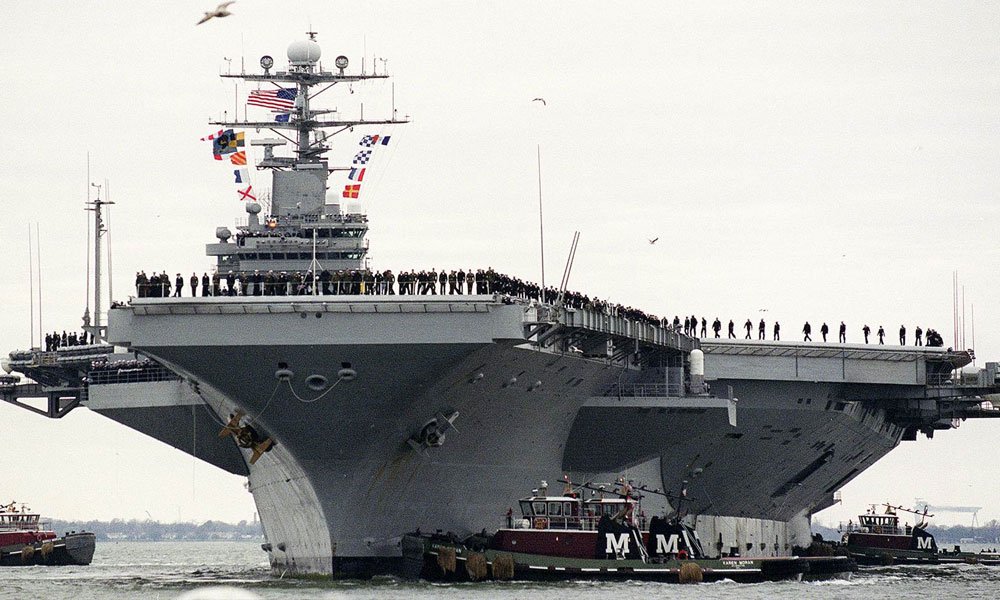 A sailor on the USS Theodore Roosevelt aircraft carrier has died from complications related to COVID-19, days after the ship's former commanding officer, Capt. Brett Crozier, wrote a memo pleading for help from his Naval superiors to keep the ship's crew safe from coronavirus.
According to the US Navy, the sailor tested positive for COVID-19 on March 30 and was placed in an "isolation house" on Naval Base Guam with four other sailors, Vice reports.
The sailor, whose identity is being withheld until a day after his family is notified, was "found unresponsive" at 8:30 a.m. local time on April 9 and was admitted to the Naval hospital in Guam, where he was declared dead Monday, according to Vice.
Nearly 600 members of the ship's crew of roughly 4,800 had tested positive as of Sunday.
A few weeks ago, Capt. Crozier wrote a memo warning that "keeping over 4,000 young men and women on board the TR is an unnecessary risk and breaks faith with those Sailors entrusted to our care," Crozier wrote.
After the memo was published, then-acting Navy Sec. Thomas Modly relieved Crozier of his command of the ship after President Donald Trump slammed the captain's warning, saying "it was terrible what he did."
As noted by Vice, Modly resigned from his position last week, after leaked audio revealed he told the ship's crew that Crozier was either "too naive or too stupid" to be a commanding officer if he didn't think his memo would eventually be leaked. Modly also told the ship's crew that their duty wasn't "to complain."