Trump's Presser Turns Into Rally When Club Members Boo Reporters And Cheer Trump, Who Praises Them For Not Wearing Masks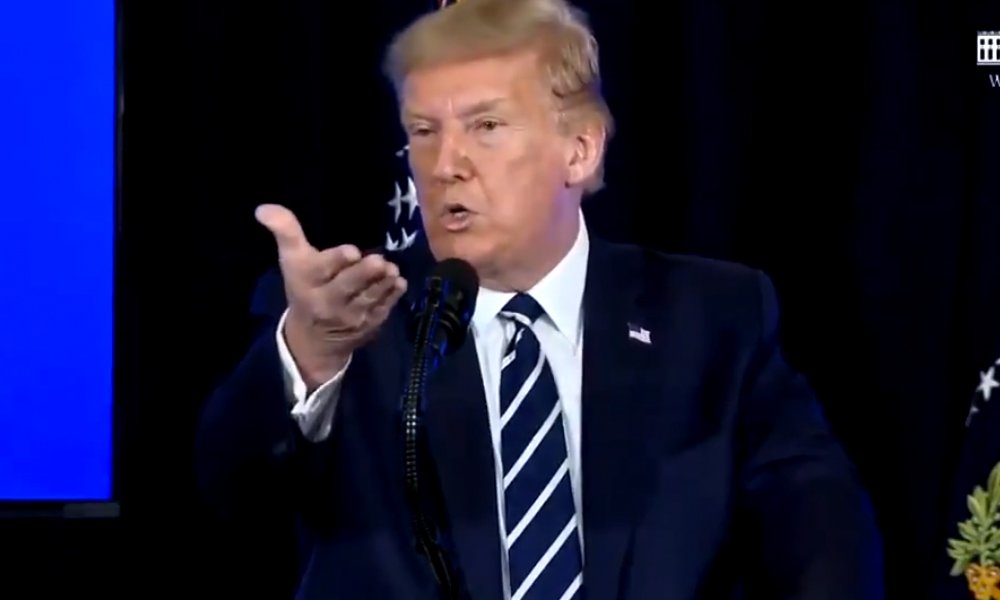 Donald Trump's press conference at his Bedminster golf club turned into a mini campaign rally when the club members began to boo reporters who claimed that they were not social distancing.
During the presser, one reporter asked why the audience was not social distancing nor wearing masks.
That's when the crowd started booing. Trump then answered by saying it was a political event and so they can dismiss the state's COVID-19 guidelines.
That's when the crowd started cheering the president as he complained about fake news.
Take a look at the video clip below:
We've reached the portion of the press conference where the President's golf club groupies are booing reporters and cheering the President calling the news fake pic.twitter.com/EA06QAzjEe

— Acyn Torabi (@Acyn) August 8, 2020
RELATED: Joy Reid Slams 'Rich Entitled' Trump For Holding Presser In Front Of Members Of His Golf Club