Trump Throws Susan Collins To The Wolves: 'Not Worth The Work'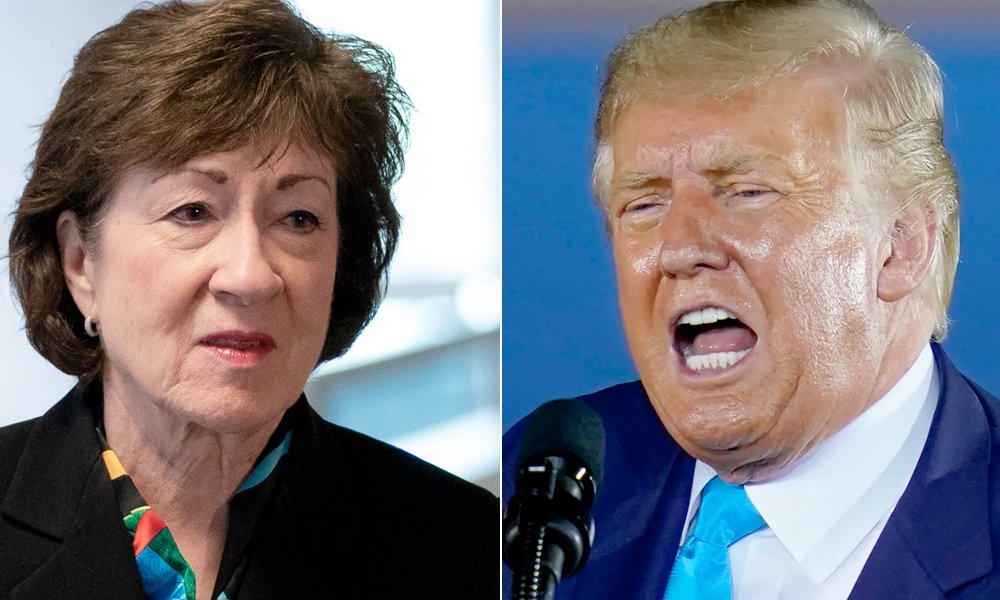 One of the most vulnerable seats in the United States Senate is the one currently occupied by Maine Republican Susan Collins. She has been having to battle an uphill race against her Democratic challenger Sara Gideon.
On Friday, instead of supporting Collins, Donald Trump decided to launch an attack against her after hearing rumors that she might not vote in favor his Supreme Court nominee Amy Coney Barrett.
There is a nasty rumor out there that @SenatorCollins of Maine will not be supporting our great United States Supreme Court Nominee. Well, she didn't support Healthcare or my opening up 5000 square miles of Ocean to Maine, so why should this be any different. Not worth the work!

— Donald J. Trump (@realDonaldTrump) October 16, 2020
Part of the reason Collins is having a hard time with her reelection campaign is due to her support for Trump's controversial judges and also choosing not to impeach the president when she had the chance.
RELATED: GOP Pollster Is Now Predicting 'Historic' Losses For Republicans In This Year's Elections