Trump Shares Tweet Suggesting Brian Kemp Will Go To Prison For Not Helping Him Overturn Election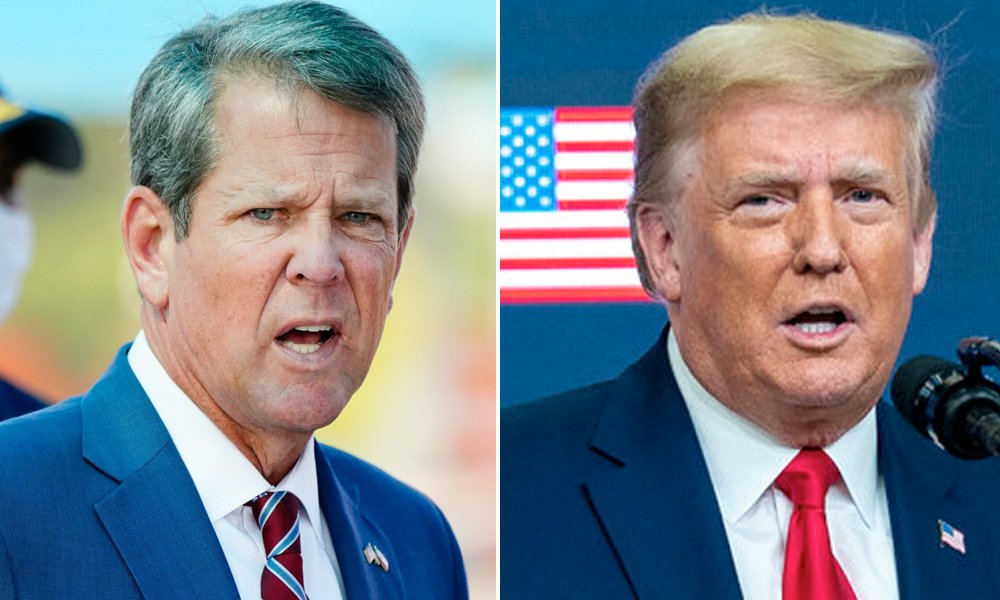 Lin Wood, the pro-Trump lawyer who along with Sidney Powell has filed a string of failed lawsuits challenging the results of the 2020 election, tweeted out this week that both Georgia Gov. Brian Kemp (R) and Republican Secretary of State Brad Raffensperger should be put in prison for not helping Donald Trump steal the election.
Wood's tweet was then shared by Trump himself, suggesting that the president believes the same thing.
Joe Biden was declared the official winner of the 2020 Election on Monday after 306 electors voted for him.
RELATED: Trump Claims There's 'Tremendous Evidence' Of Voter Fraud 'Pouring In'