Trump Shares Post Calling For Obama To Be Jailed While Demanding FBI Apology Over 'Mar-a-Lago Hoax'
Donald Trump on Wednesday blasted the FBI for investigating his myriad of alleged crimes, including his campaign contacts with Russian operatives during the 2016 presidential election and his mishandling of classified documents.
Taking to his social media platform, Truth Social, the former president slammed the Russia investigation after his hand-picked special counsel, John Durham, failed twice to convict people whom he accused of lying to the FBI in order to perpetuate a false story about Trump's links to Russia. He also referred to the Mar-a-Lago probe as "a hoax."
He demanded an apology from the FBI while promoting a post advocating that former President Barack Obama be thrown in jail for his supposed role in launching the Russia probe, despite the fact that Obama had no say in the investigation.
"The FBI must apologize for all of its illegal and sinister actions – and it continues with the Mar-a-Lago Raid and Box Hoax!", Trump wrote. In his message, he also shared a post declaring that "many people should be going to jail for this, including Obama himself."
Read it below: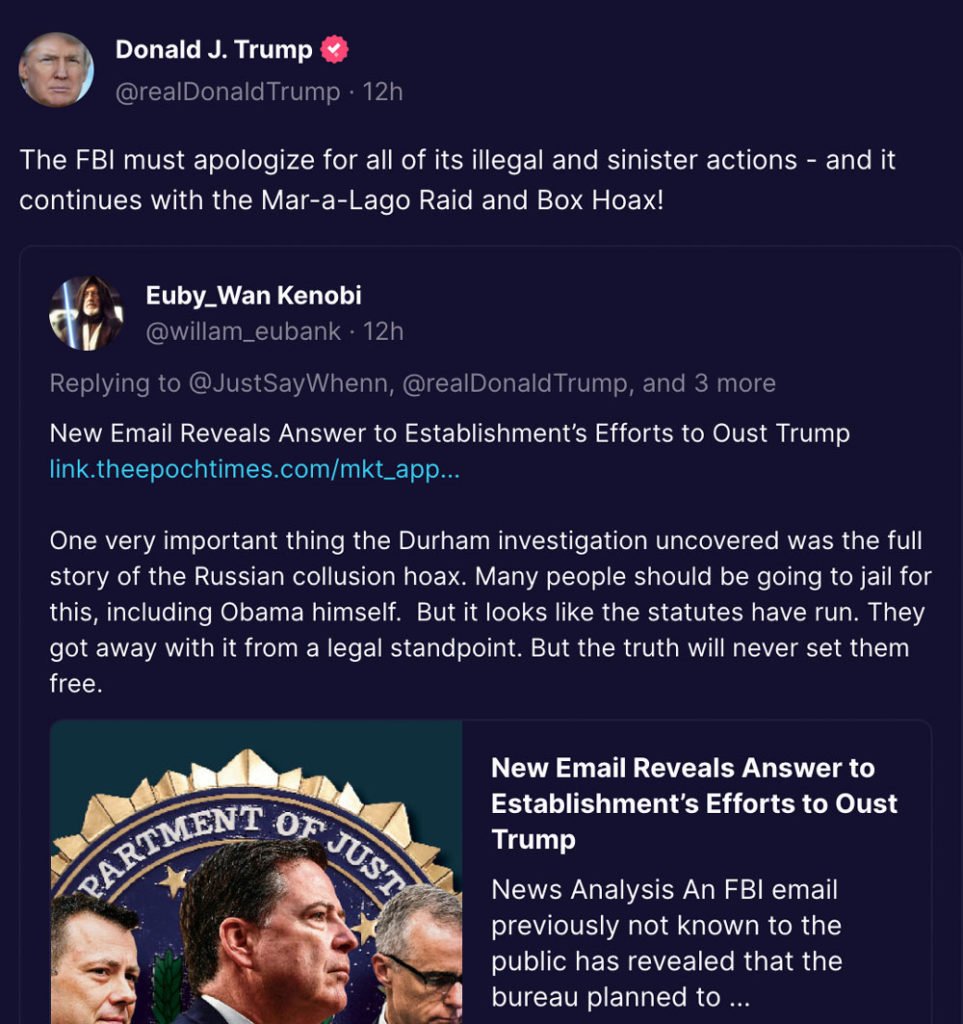 RELATED: Pro-Trump Special Counsel Suffers Embarrassing Defeat After Source Of Russia Dossier Acquitted In Court.