Trump Rips Bolton In Frantic Tweet, Calls His Book 'Nasty And Untrue'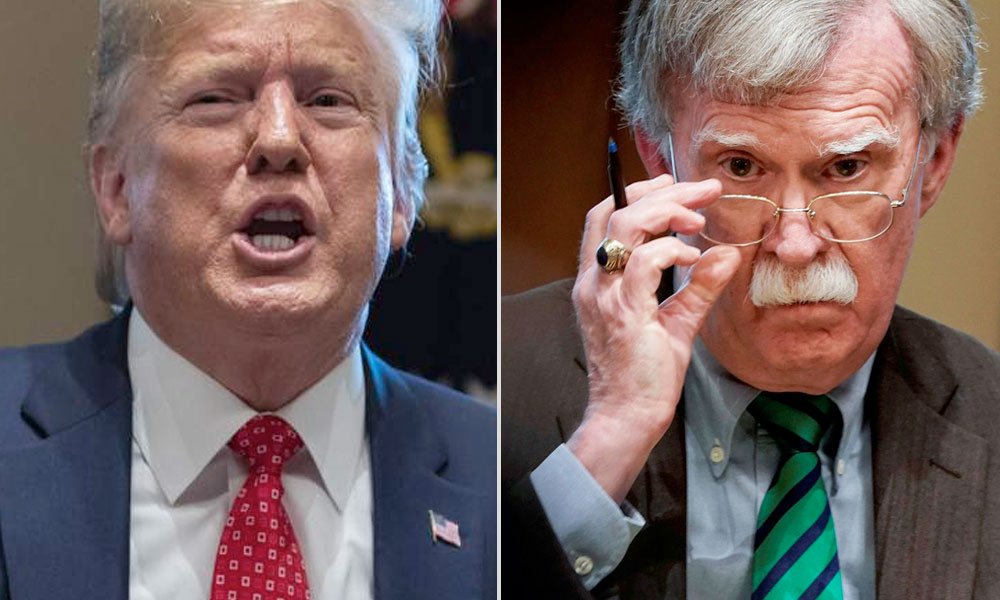 President Donald Trump on Wednesday lashed out at his former national security adviser John Bolton, calling his upcoming book that reportedly contains details about the Ukraine affair at the center of the president's impeachment "nasty" and "untrue."
Trump said that his former top aide "begged" him for a job and that Bolton made "mistakes of judgment" during his tenure, citing an April 2018 television appearance in which Bolton said the Trump administration was considering the "Libya model" for North Korean denuclearization negotiations.
Trump said Bolton was "fired because, frankly, if I listened to him, we would be in World War Six by now."
Trump then called into question why Bolton would write a book about his tenure "IMMEDIATELY" after his firing, calling it "nasty & untrue."
The tweets come days after a report by The New York Times that Bolton wrote in an unpublished draft of his book that Trump told him in August that he wanted to continue to suspend security assistance to Ukraine until the country announced investigations into former Vice President Joe Biden and his son Hunter Biden.
The revelations have roiled the Senate impeachment trial, raising pressure on Republicans to support calling Bolton as a witness after the White House prevented him from testifying in the House. The excerpt contradicts a key part of Trump's defense — namely that he never tied security assistance for Ukraine to investigations, something House impeachment managers have alleged.
Trump's personal attorney Jay Sekulow on Monday urged senators to disregard the reported details of the manuscript by calling it "inadmissible" because the president has denied it.
Another member of Trump's defense, Alan Dershowitz, argued that even if Bolton's reported account were true, the allegations would not rise to the level of an impeachable offense.
….many more mistakes of judgement, gets fired because frankly, if I listened to him, we would be in World War Six by now, and goes out and IMMEDIATELY writes a nasty & untrue book. All Classified National Security. Who would do this?

— Donald J. Trump (@realDonaldTrump) January 29, 2020