Trump Refuses To Pay Giuliani's Legal Fees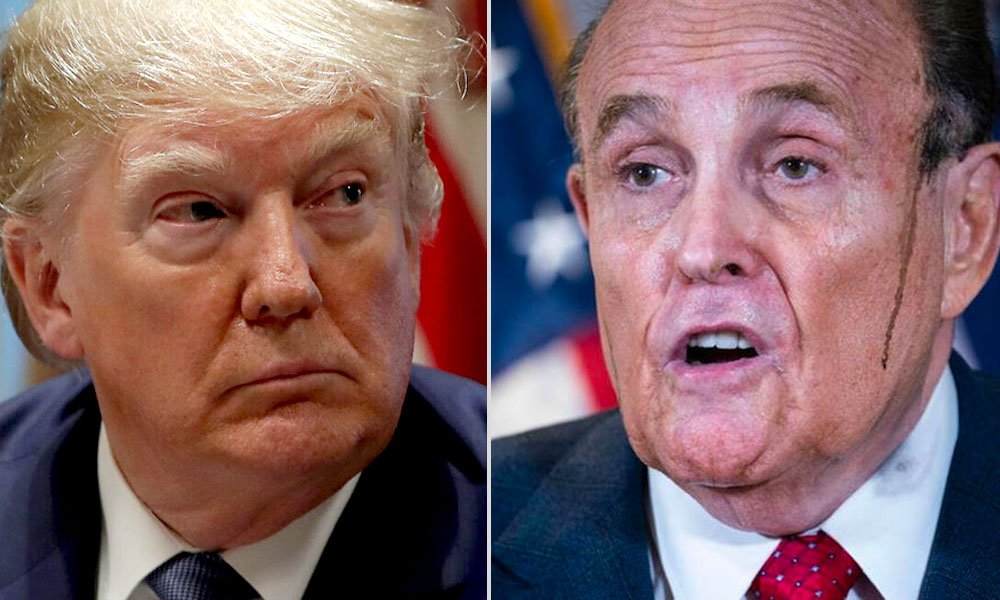 President Donald Trump has reportedly told his aides not to pay Giuliani's legal fees for his work attempting to overturn the election. The outgoing president took issue with some of Giuliani's moves and did not appreciate a demand from Giuliani for $20,000 a day in fees for his 'failed' work, The Washington Post reports, citing White House officials.
The officials, who spoke on the condition of anonymity, told The Post that the president is "increasingly isolated," as offices in his White House are emptying, and lashing out at some of those who remain.
"He is angry that his allies have not mounted a more forceful defense of his incitement of the mob that stormed the Capitol last week," advisers and associates said.
As he watched impeachment quickly gain steam, Trump became ballistic that "virtually nobody is defending him – including press secretary Kayleigh McEnany, senior adviser and son-in-law Jared Kushner, economic adviser Larry Kudlow, national security adviser Robert O'Brien and Chief of Staff Mark Meadows," The Post reported, citing a senior administration official.
"The president is pretty wound up," the official said. "No one is out there."