Trump Says He Will 'Overturn The Result Of The Election' In Probably Two Weeks: Report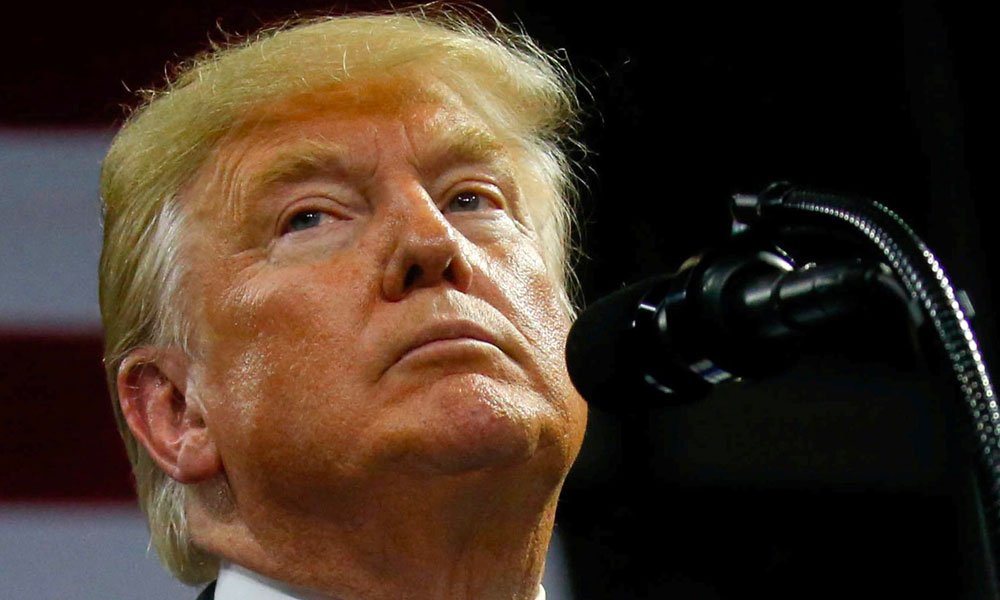 President Donald Trump is still refusing to acknowledge that he had been beaten by President-elect Joe Biden, insisting in a new interview on Friday that his campaign's election-related legal challenges would reverse the election results and arguing Americans should "never bet against me." He also predicted that he will win Wisconsin, Georgia and Arizona, three states already won by Joe Biden.
The president's unrealistic prediction was published in the Friday edition of Washington Examiner correspondent Byron York's newsletter, the first member of the news media to speak to Trump since Biden was declared the winner of the 2020 White House race last weekend.
In his interview with York, Trump argued he was still competitive in several key swing states where Biden had already emerged victorious, saying he was "going to win Wisconsin" — a state called for Biden last Wednesday where Trump is currently trailing by more than 20,000 votes.
In Arizona, which was also called for Biden as early as last Wednesday, the race will "be down to 8,000 votes," Trump said, even though he is behind by more than 11,000 votes there. "If we can do an audit of the millions of votes, We'll find 8,000 votes easy. If we can do an audit, we'll be in good shape there," he said.
Trump went on to say he was "going to win" Georgia, which has not been officially called but where Biden has a lead of more than 14,000 votes. Georgia's top election official announced Wednesday that the state would conduct a hand recount of every ballot cast in the presidential race.
"Now we're down to about 10,000, 11,000 votes, and we have hand counting," Trump told York, incorrectly stating his vote deficit in Georgia. "Hand counting is the best. To do a spin of the machine doesn't mean anything. You pick up 10 votes. But when you hand count — I think we're going to win Georgia."
Trump was less certain about the timeline for his campaign's various legal actions, speculating that he may be able to overturn the election results in "probably two weeks, three weeks."
Apart from a brief visit Wednesday to Arlington National Cemetery to commemorate Veterans Day, Trump has not appeared or spoken publicly since a White House news conference last Thursday, when he repeated his attacks on the country's electoral system.