Trump On People Dying From Coronavirus: 'They're Dying', 'It Is What It Is'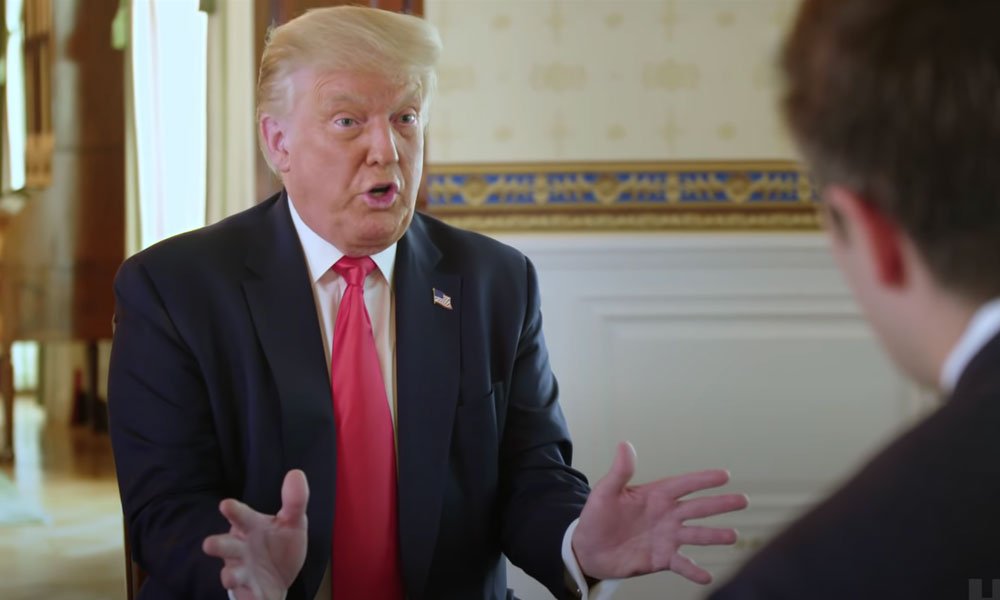 During an interview with "Axios on HBO", President Donald Trump said that the ramping coronavirus death toll in the U.S. "is what it is" while claiming it's "under control.
Trump told Axios's Jonathan Swan that the COVID-19 pandemic is "under control as much as you can control it" in the U.S.
"I've covered you for a long time. I've gone to your rallies. I've talked to your people. They love you. They listen to you," Swan said. "They don't listen to me, or the media or (Dr. Anthony) Fauci. They think we're fake news. They want to get their advice from you."
"Many of them are older people, Mr. President," Swan added.
Trump responded to that criticism by saying he thinks the outbreak is "under control." Swan asked how he could say that as the average number of daily deaths had climbed back up to over 1,000.
"They are dying, that's true. And it is what it is," Trump said:
"they are dying, it's true… and it is what it is." pic.twitter.com/8VVQH3oJzw

— Travis Helwig (@travishelwig) August 4, 2020