Trump-Loving Brazilian President Jair Bolsonaro Tests Positive For COVID-19 After Months Of Downplaying The virus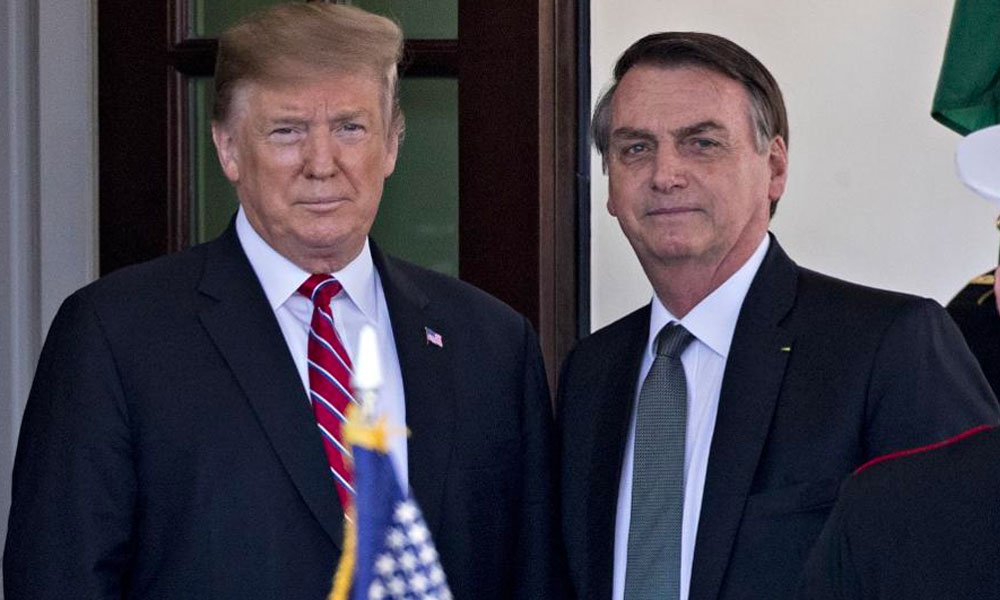 Brazilian President Jair Bolsonaro, who has appeared in public and at rallies without a face mask, has tested positive for Covid-19, CNN reported Tuesday, citing Bolsonaro himself who announced the result on Brazilian TV channels Tuesday morning.
"Everyone knew that it would reach a considerable part of the population sooner or later. It was positive for me," he said, referring to the Covid-19 test he took Monday.
Bolsonaro told CNN Brasil that he had been treated with hydroxychloroquine and azithromycin as he awaited the result of his fourth Covid-19 test in four months, the news outlet reports.
Hydroxychloroquine, though enthusiastically boosted by both Bolsonaro and US President Donald Trump, has not been proven as an effective treatment for Covid-19.
Brazil is second only to the United States in numbers of coronavirus infections and deaths. More than 65,000 people have died of the virus in Brazil, according to figures released by the country's
As noted by CNN, coronavirus tests remain hard to come by in the country and some local experts say the real number of people infected could be 12 to 16 times higher.