Trump Lashes Out At Rhiana In Bizarre Attack After Super Bowl Halftime Show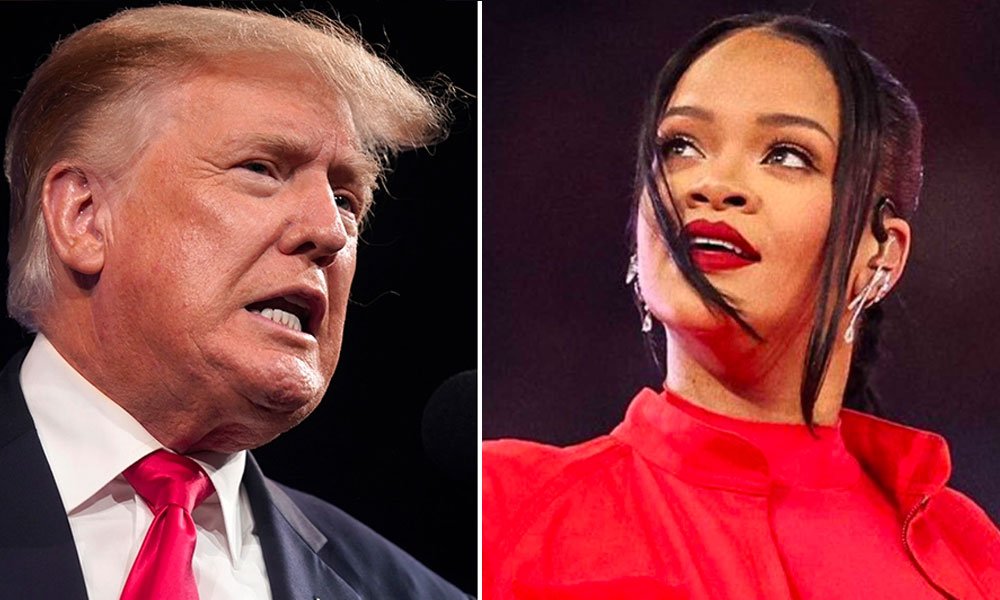 Donald Trump on Sunday lashed out at pop superstar Rihanna after her widely acclaimed halftime performance at the 2023 Super Bowl, calling it an 'EPIC FAILURE" and questioning her looks.
During the show, Rhiana not only showcased her greatest hits, but also revealed that she is pregnant with her second child.
"EPIC FAIL: Rihanna gave, without question, the single worst Halftime Show in Super Bowl history," Trump posted on his social media site.
He added: "This after insulting far more than half of our Nation, which is already in serious DECLINE, with her foul and insulting language."
In a final attack, he wrote: "Also, so much for her 'Stylist!'"
The "foul and insulting language" Trump refers to is likely a reference to a photo taken in August 2020 in which Rihanna posed in front of a piece of art that featured a car with the words "F*** Trump" painted on it.