Trump Lashes Out At Karl Rove For Shutting Down His Claim About Biden Classified Docs Report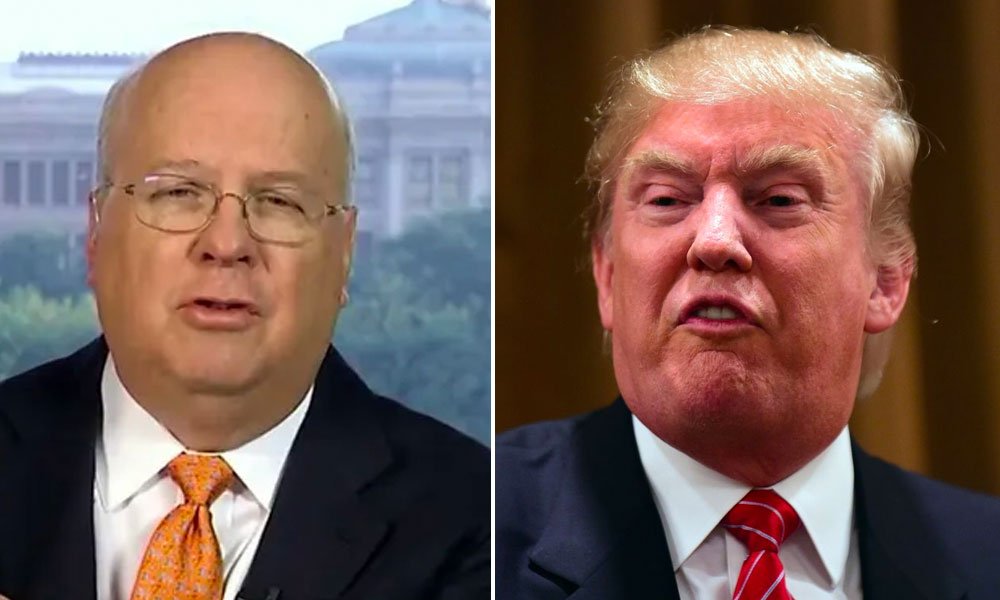 Donald Trump on Wednesday slammed former Bush administration official Karl Rove's take on the classified document reports involving President Joe Biden.
While Trump saw the incident as an opportunity to divert attention from his own pending investigation, Rove wasted no time debunking his claims, highlighting the differences between the two cases.
During an appearance on Fox News, Rove addressed the legal debacle and "pointed out in a that Biden was more cooperative with authorities and his case involves significantly fewer documents than Trump's," Mediaite reported.
Shortly after the segment, Trump took to his social media site to furiously bark at Rove.
"Karl Rove was, as usual, wrong when he stated that then V.P. Biden's HIGHLY CONFIDENTIAL papers, which were in his office for many years, were in any way similar to the Secret Service guarded, & otherwise very secure, Mar-a-Lago papers," Trump wrote.
"Biden was not then President, had no power to declassify, & came under the very tough Federal Records Act. I come under the much more generous Presidential Records Act, was having productive discussions with Radical Left NARA, & did everything right. A giant Scam," the former president raged.
He then cooked up a conspiracy theory about what the documents might pertain to while also taking jabs at the president's son, Hunter Biden and Sen. Mitch McConnell's (R-Ky.) wife, Elaine Chao.
"Biden's documents are HIGHLY CONFIDENTIAL, many pertain to UKRAINE, where Hunter was 'raking in the dough,' and FUNDED BY CHINA, which gave $55 Million to Biden, through Penn, and probably had easy access. Was the Old Crow's boss, China-loving Coco Chow, involved? Just asking?" Trump wrote.
Watch Karl Rove's interview below via Fox News.
Biden Gets Assist on Fox News as Karl Rove Busts Out White Board To Explain Why Trump's Classified Docs Issue Is Worse https://t.co/pq8xMCkqgx pic.twitter.com/GdblyOIUCr

— Tommy moderna-vaX-Topher (@tommyxtopher) January 10, 2023