Trump Lashes Out At Georgia Officials As Criminal Indictment Hovers Over Hi Head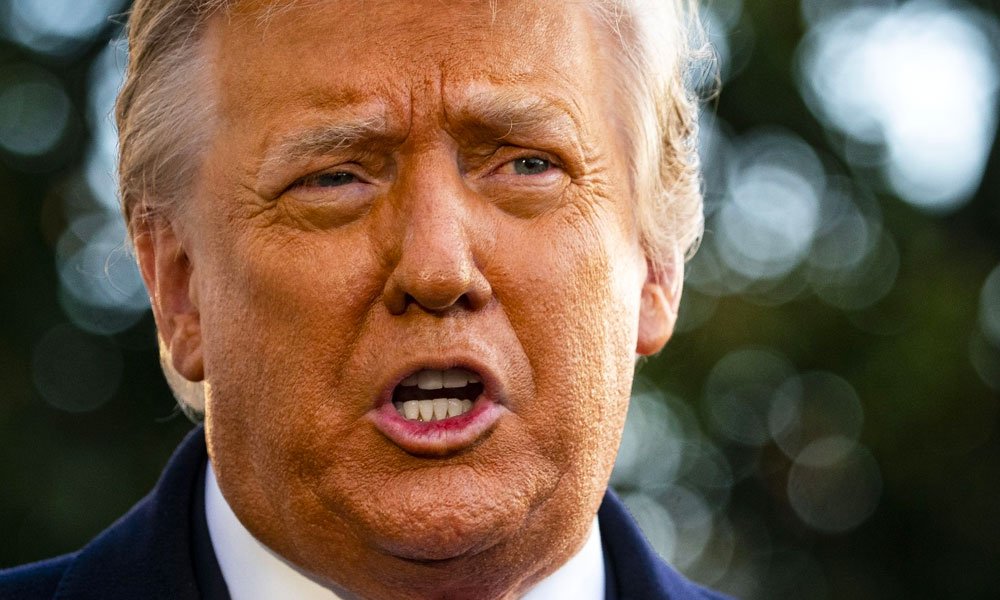 Donald Trump is fuming at Fulton County District Attorney Fani Willis for asking a special grand jury to hear evidence of the former president's attempts to overturn the 2020 Georgia election results by pressuring Georgia's Republican secretary of state to "find" enough votes to change the outcome of the election and vaguely threatened him with "a criminal offense" during an hourlong telephone call, according to an audio recording of the conversation.
Trump, who has spent more than a year making false conspiracy claims about his loss to President-elect Joe Biden, , told Brad Raffensperger, the state's top elections official, that he should recalculate the vote count so Trump, not Biden, would end up winning the state's 16 electoral votes.
"I just want to find 11,780 votes, which is one more than we have," Trump said during the conversation.
Willis' request is for Fulton County superior court judges to allow the panel to be put in place on May 2 to determine if the former president and or his allies committed criminal offenses in the Georgia election that Trump lost to Biden.
"The district attorneys office has received information indicating a reasonable probability that the state of Georgia's administration of elections in 2020 including the state election of the president of the United States was subject to possible criminal disruptions," Willis wrote in a Thursday letter to the chief judge of Fulton County Superior Court.
Trump responded by issuing a furious statement blasting Fulton County officials for investigating him.
"So let me get this straight, I am being investigated in Georgia for asking an Attorney General with many lawyers and others knowingly on the phone to look for corruption, which definitely took place in the Georgia Presidential election," Trump said a statement shared by his spokesperson on Twitter. He also claimed that the people who committed election crimes are being protected.
"The people looking for the crime are being hounded and the people who committed the crime are being protected. This is not the American way," Trump ranted.
NEW!

President Donald J. Trump:

"So let me get this straight, I am being investigated in Georgia for asking an Attorney General with many lawyers and others knowingly on the phone to look for corruption, which definitely took place in the Georgia Presidential election— pic.twitter.com/lkOkZUah74

— Liz Harrington (@realLizUSA) January 21, 2022