Trump Humiliates GOP Senator In Her Own State While Her Seat Is In Jeopardy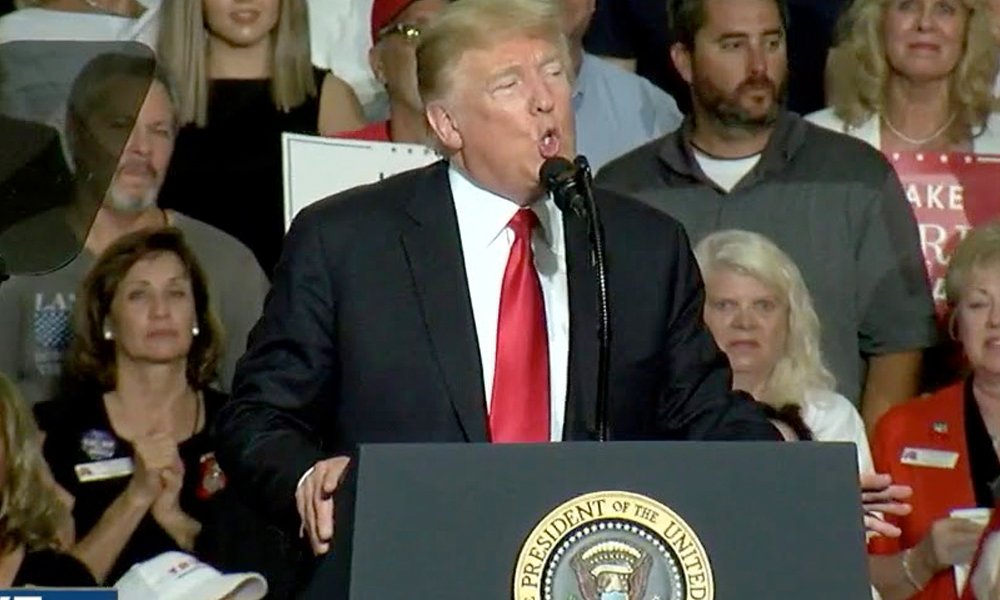 Donald Trump didn't help Republican Sen. Martha McSally's case this week when he humiliated her in her own state of Arizona during a rally.
McSally, whose senate seat is in jeopardy heading into the election, was looking forward to speaking in front of a Trump-loving crowd. But the president himself didn't seem so happy about sharing a stage.
"Just come up fast. Fast, fast," he said to McSally. "Come on. Quick. You got one minute! One minute, Martha! They don't want to hear this, Martha. Come on. Let's go. Quick, quick, quick. Come on."
Many noted how embarrassing Trump's treatment of McSally was.
"He's calling her like a dog, and then she scampers to him, it's one of the most humiliating things i have ever seen in politics," said New York Magazine's Jonathan Chait.
ADVERTISING
"Trump regularly tosses shade at Martha McSally in Arizona," said Vox's Aaron Rupar. "He doesn't really seem to respect her and has long been resigned to her losing."
Absolutely incredible. Trump calls Martha McSally to the stage and tells her she has "one minute" to talk because "they don't want to hear this" #AZSen pic.twitter.com/E30zUqeAGN

— Steve Morris (@stevemorris__) October 28, 2020
RELATED: Obama Is Getting Under Trump's Skin, Driving Him Even More Desperate