Trump Has Furious Meltdown Over Report That He Called American War Dead 'Suckers And Losers'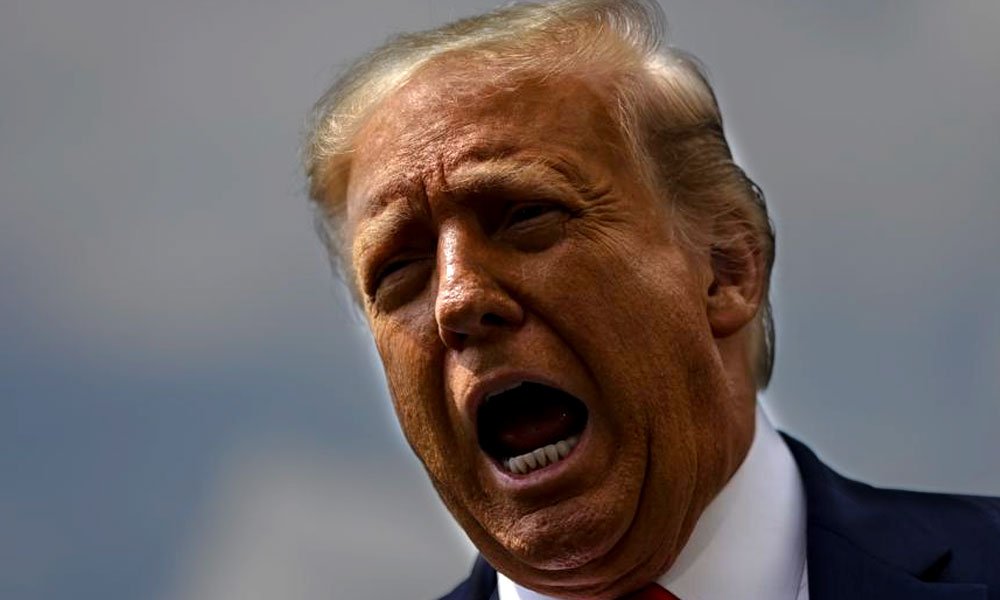 President Donald Trump on Thursday furiously denied a report from the Atlantic that revealed he criticized U.S. service members on multiple occasions, including asking that disabled veterans be excluded from military parades and referring to American war dead as "suckers and losers."
Trump lashed out at The Atlantic's report just hours after its publication, saying there is "nobody that respects" members of the military more than he does and calling the article "a disgraceful attempt to influence the 2020 Election," noted Politico.
Trump's remarks came as he returned from an evening campaign rally in Latrobe, Pa., according to a pool report, followed by multiple tweets.
According to the Atlantic, Trump canceled a planned 2018 visit to honor U.S. service members who died in Europe during World World I at the Aisne-Marne American Cemetery near Paris over concerns that the day's rain would ruin his appearance, and because he didn't think the visit necessary.
"Why should I go to that cemetery? It's filled with losers," Trump is reported to have said.
Trump said the weather conditions prevented him from flying by helicopter and a motorcade was deemed too disruptive to local operations.
Trump lashed out at The Atlantic, saying "they made it up."
"If they really exist, if people really exist that would have said that, they're low lifes and they're liars," Trump said about the anonymous sources quoted in article. "And I would be willing to swear on anything that I never said that about our fallen heroes. There is nobody that respects them more."
The Atlantic said it stands by its reporting.
Watch:
While standing in the dark, noted pathological liar Donald Trump, claims that he didn't call dead troops losers and suckers, despite the fact that it matches up with his previous public statements. pic.twitter.com/59l5T2LptY

— Sarah Reese Jones (@PoliticusSarah) September 4, 2020