Trump Demands Prison Time For Journalists Who Published Supreme Court's Draft Abortion Ruling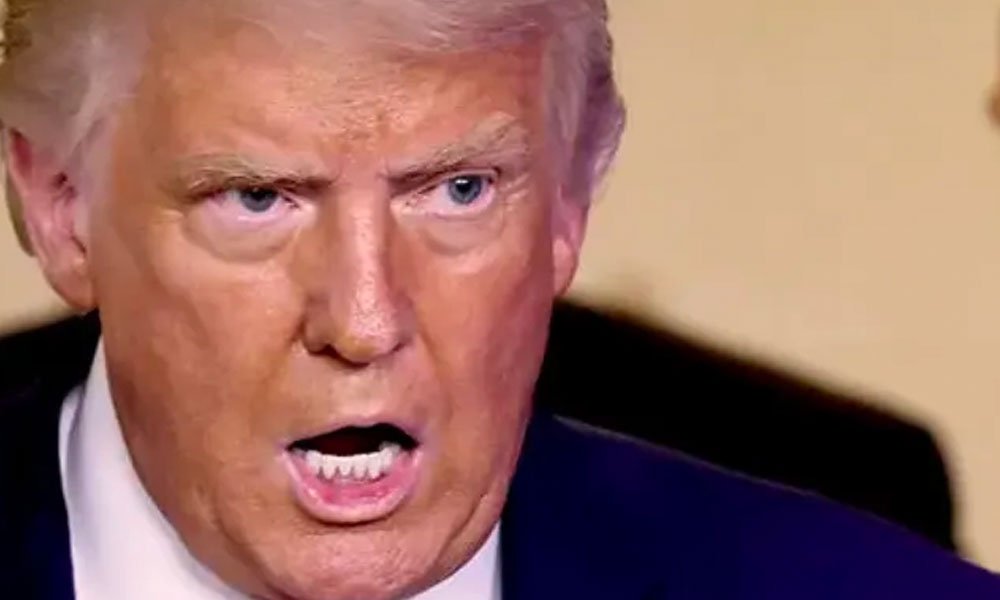 Last year, Politico reporters Josh Gerstein and Alexander Ward published a bombshell report on a draft opinion penned by Justice Samuel Alito that would overturn Roe v. Wade. The court on Thursday made public a report detailing an investigation into the leak of the opinion, indicating it was unable to identify the source of the leak to Politico. In response, Donald Trump is demanding Gerstein and Ward be thrown in jail until they reveal the leaker.
"They'll never find out, & it's important that they do," Trump wrote in a post on his Truth Social website.
"So, go to the reporter & ask him/her who it was. If not given the answer, put whoever in jail until the answer is given. You might add the editor and publisher to the list," he added.
The former president previously suggested the Supreme Court "go to the reporter" who published the draft memo to try to find the source of the leak.
Following the report by Politico, congressional Republicans and conservative media figures expressed outrage that the opinion had been leaked before the court handed down its official decision on the matter and demanded the person responsible for the leak be found and punished.
The Supreme court voted to overturn Roe last June with its decision in Dobbs v. Jackson Women's Health Organization.
Read Trump's demand below.
Trump calls for jailing @joshgerstein. pic.twitter.com/s7kvjklfT4

— Jonathan Allen (@jonallendc) January 19, 2023