Trump Continues To Rage On Twitter With All-Caps Meltdown, Claims Only His Votes Were Legal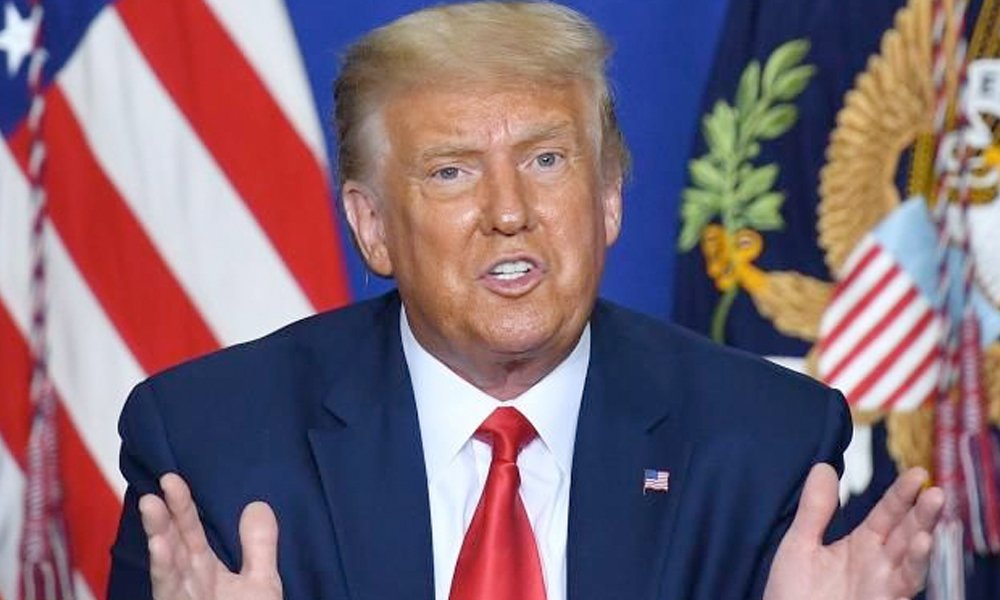 Donald Trump has yet to concede despite multiple news networks announcing that Joe Biden won the election by surpassing the 270 electoral votes.
Hours after Biden was announced the winner, Trump took to Twitter to launch an all-caps tirade claiming that he won the election by obtaining "71,000,000 legal votes."
The fact of the matter is that while Trump did obtain 71 million votes, Biden got over 75 million himself. But that didn't stop Trump from launching another desperate tweet calling himself the winner.
Trump tweeted the following:
"THE OBSERVERS WERE NOT ALLOWED INTO THE COUNTING ROOMS. I WON THE ELECTION, GOT 71,000,000 LEGAL VOTES. BAD THINGS HAPPENED WHICH OUR OBSERVERS WERE NOT ALLOWED TO SEE. NEVER HAPPENED BEFORE. MILLIONS OF MAIL-IN BALLOTS WERE SENT TO PEOPLE WHO NEVER ASKED FOR THEM!"
THE OBSERVERS WERE NOT ALLOWED INTO THE COUNTING ROOMS. I WON THE ELECTION, GOT 71,000,000 LEGAL VOTES. BAD THINGS HAPPENED WHICH OUR OBSERVERS WERE NOT ALLOWED TO SEE. NEVER HAPPENED BEFORE. MILLIONS OF MAIL-IN BALLOTS WERE SENT TO PEOPLE WHO NEVER ASKED FOR THEM!

— Donald J. Trump (@realDonaldTrump) November 7, 2020
RELATED: GOP Lawyer Delivers Hard Blow To Trump, Claims Courts Will Not Give Him The Election Win