Trump Blasted Over Angry Tweet Claiming He Won Pennsylvania By 'A Lot'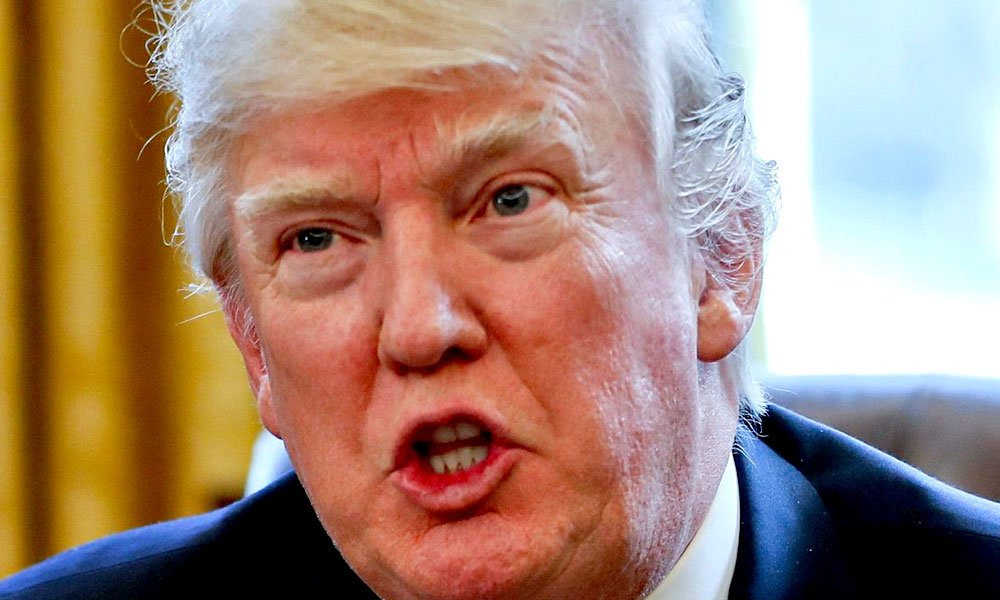 Donald Trump on Saturday continued tweeting away his unfounded conspiracy about the 2020 election, this time claiming that he "won the state of Pennsylvania by a lot." But the outgoing president failed to convince Twitter users who immediately proceeded to drag him over the coals.
"The 1,126,940 votes were created out of thin air. I won Pennsylvania by a lot, perhaps more than anyone will ever know. The Pennsylvania votes were RIGGED. All other swing states also. The world is watching!" Trump claimed while sharing an image of purported mail-in vote totals.
Trump's tweet comes a day after a three-member panel confirmed unanimously a lower court's decision last week to rebuff the arguments made by Trump's legal team, led by the former New York mayor Rudy Giuliani, that voting in Pennsylvania was marred by widespread fraud.
Trump lost Pennsylvania, a state he had won in 2016, to the Democratic president-elect Joe Biden by more than 80,000 votes.
"Free, fair elections are the lifeblood of our democracy. Charges of unfairness are serious. But calling an election unfair does not make it so. Charges require specific allegations and then proof. We have neither here," Judge Stephanos Bibas wrote for the 3rd US circuit court of appeals.
The judge denounced as "breathtaking" a Republican request to reverse certification of the vote, adding: "Voters, not lawyers, choose the president. Ballots, not briefs, decide elections. The campaign's claims have no merit."
As expected, Trump's tweet also triggered an avalanche of negative responses:
The 1,126,940 votes were created out of thin air. I won Pennsylvania by a lot, perhaps more than anyone will ever know. The Pennsylvania votes were RIGGED. All other swing states also. The world is watching! https://t.co/zmnk34Ny23

— Donald J. Trump (@realDonaldTrump) November 28, 2020
The world is watching you cry like a whiny bitch while soiling your diapers.

— Angela Belcamino (@AngelaBelcamino) November 28, 2020
Repeating the same lie over and over again doesn't make it any less absurd the 15th time around. Biden won Pennsylvania in 2020 by more than Trump won it in 2016! The final result wasn't even that close by swing state standards.

— MURRAY🧢🇺🇸 (@murray_nyc) November 28, 2020
Now the world knows that 80M Americans fired U bc we don't support dictators who use conspiracies to remain in power.

U did exactly the same thing Maduro & Chavez did by questioning the integrity of the elections.

— Tonchi 😷 🌊 ReSisTer 🌊 (@tonchitorres) November 28, 2020
Biden won. Get over it.

— Sleestak God (@Sleestak_God) November 28, 2020
No, you lost Pennsylvania by a lot, perhaps more than any incumbent president in modern history.
That officially makes you a… pic.twitter.com/mJannQTXya

— SAC (@sacdamb) November 28, 2020
Really? Really? This is how you want future generations to remember this time of transition? You come across as the youngest child in the family who lost a board game and is now throwing it all over the living room while shouting it isn't fair. Sad 😞

— BP (@birgit_palmer) November 28, 2020
This information has been proven to be false by multiple sources

— M Bleez (@markbland) November 28, 2020
Sir, many people are saying you're a sad sack little bitch who can't face rejection at the hands of the great American people.

— Josh Marshall (@joshtpm) November 28, 2020
The world is watching Trump's criminal dumb ass go to prison! He's guilty, by a lot!

— Palmer Report (@PalmerReport) November 28, 2020
But you didn't.
You lost the state by 80,000 votes.
You didn't win Georgia, Michigan, Arizona or Wisconsin either, in case you're not sure.

— TJ (@fatpugs) November 28, 2020