Trump Attacks Gold Star Families, Suggests They Gave Him COVID-19: 'They Came Within An Inch Of My Face'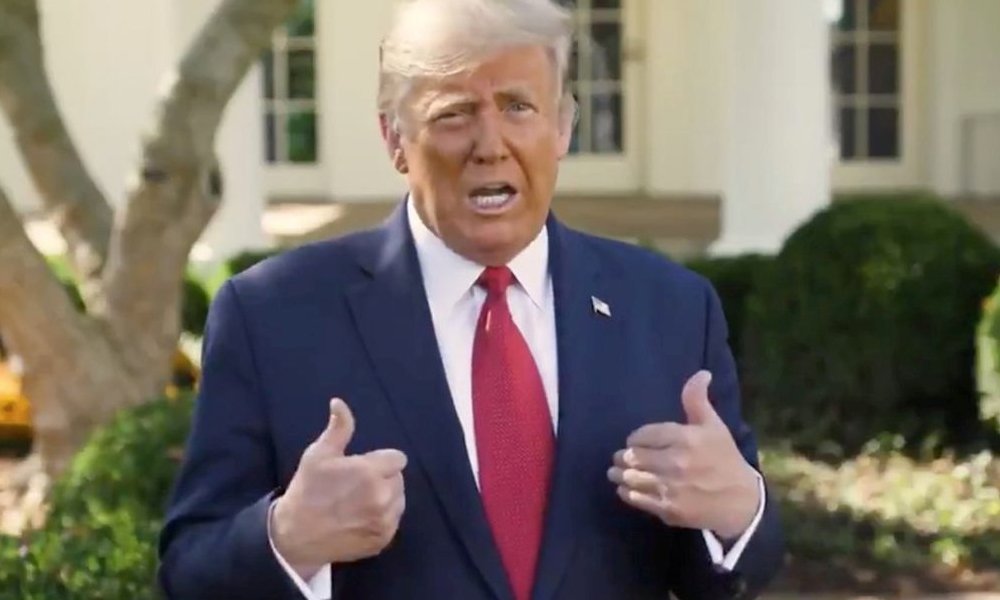 While speaking with Fox Business this week, Donald Trump went after Gold Star families and suggested that they infected him with coronavirus during an event at the White House.
Speaking to host Maria Bartiromo, Trump said that he "figured there would be a chance" he would become infected after meeting with the families of American war dead.
"Sometimes, I'd be in groups of, for instance, Gold Star families. I met with Gold Star families. I didn't want to cancel that," he said. "But they all came in, and they all talk about their son and daughter and father. And, you know, they all came up to me, and they tell me a story."
Trump then recounted the interactions, saying that family members would "tell me a story about, 'My son, sir, was in Iraq.' Or, 'He was in Afghanistan.' And, 'Sir, he did this, and he did that, and then he charged in order to save his friends.' And, 'Yes, sir, he was killed, but he saved his friends. He's so brave, sir.'"
"I can't say, 'Back up, stand 10 feet,' you know? I just can't do it," Trump said.
"I can't back up, Maria, and say, 'Give me room. I want room. Give me 12 feet. Stay 12 feet away when you talk," he said.
The Gold Star family members "come within an inch of my face, sometimes," Trump said. "They want to hug me, and they want to kiss me. And they do. And, frankly, I'm not telling them to back up. I'm not doing it."
Take a look at Trump's remarks below:
"I met with Gold Star families. I didn't want to cancel that … I can't say, 'back up' … they wanna hug me and they wanna kiss me, and they do" — Trump on now suggesting Gold Start families gave him coronavirus pic.twitter.com/7F2dBzRFgi

— Aaron Rupar (@atrupar) October 8, 2020
RELATED: Nobel Peace Prize Committee Announces Winner — It Wasn't Trump And His Fans Are Fuming