Trump-Appointed IG Confiscated Cellphones Of 24 Secret Service Agents Involved In Jan 6 Response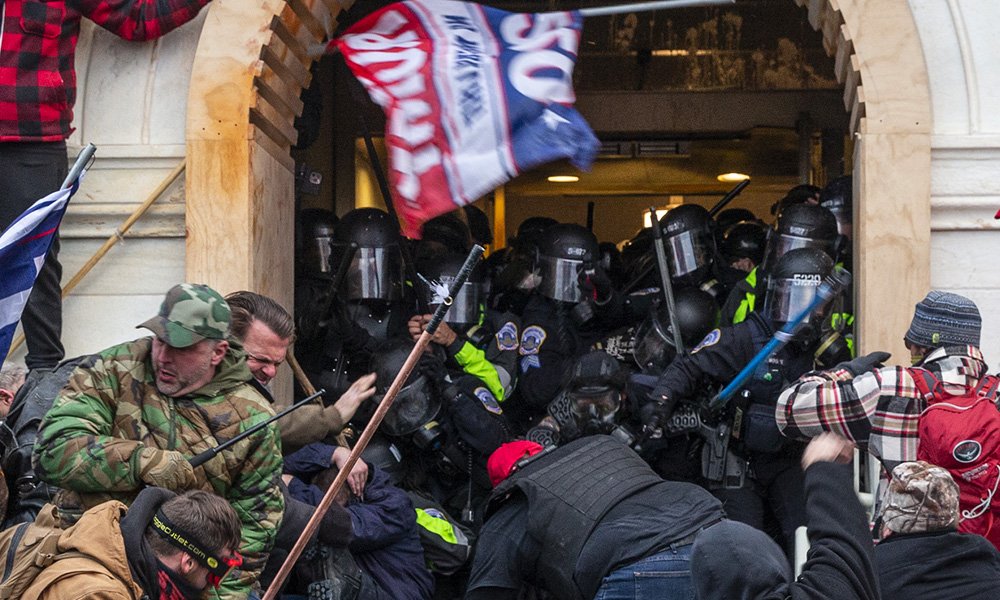 On Tuesday, NBC News reported that senior leadership at the Secret Service confiscated the cellphones of 24 agents involved in the agency's response to the Jan. 6, 2021, riot at the Capitol and handed them over to the Department of Homeland Security's inspector general in July.
Citing two sources with knowledge of the action, the news outlet reported that the agency handed over the phones "shortly after" a July 19 letter was sent by Inspector General Joseph Cuffari's office around the time he launched a criminal probe into the Secret Service's missing text messages from Jan. 6, the sources said.
The revelation that Cuffari had access to the phones since late July is significant and raises new questions about the progress and authenticity of his criminal investigation into the missing text messages and what, if anything, the public may be able to learn about communications between agents on Jan. 6, 2021.
Earlier in July, Cuffari told Congress that his office was unable to obtain text messages from agents' cellphones that it sought as part of its investigation into the Secret Service response to the insurrection, saying that the texts were lost as part of a "previously planned systems upgrade that essentially restored the phones to factory settings."
His explanation prompted a pair of key congressional Democrats to call on Cuffari to step aside from his office's investigation into the Secret Service, saying the Trump appointee knew earlier than has been reported that the agency deleted text messages from around the time of the Jan. 6, 2021, attack on the Capitol.
The content of texts sent by Secret Service agents on Jan. 5 and 6, 2021, attracted increased interest in June after former White House aide Cassidy Hutchinson told the Jan. 6 select House committee that she'd heard secondhand that former President Donald Trump had lunged at a Secret Service agent when he refused to drive Trump's car toward the Capitol during the insurrection.
As noted by NBC News, Cuffari is a former adviser to Republican Arizona governors Jan Brewer and Doug Ducey. He was nominated by Donald Trump to become DHS inspector general and confirmed by the Senate in July 2019.