'Tread Lightly, B-tch': Texas Woman Formally Charged For Threatening To Kill Judge Overseeing Trump 2020 Indictment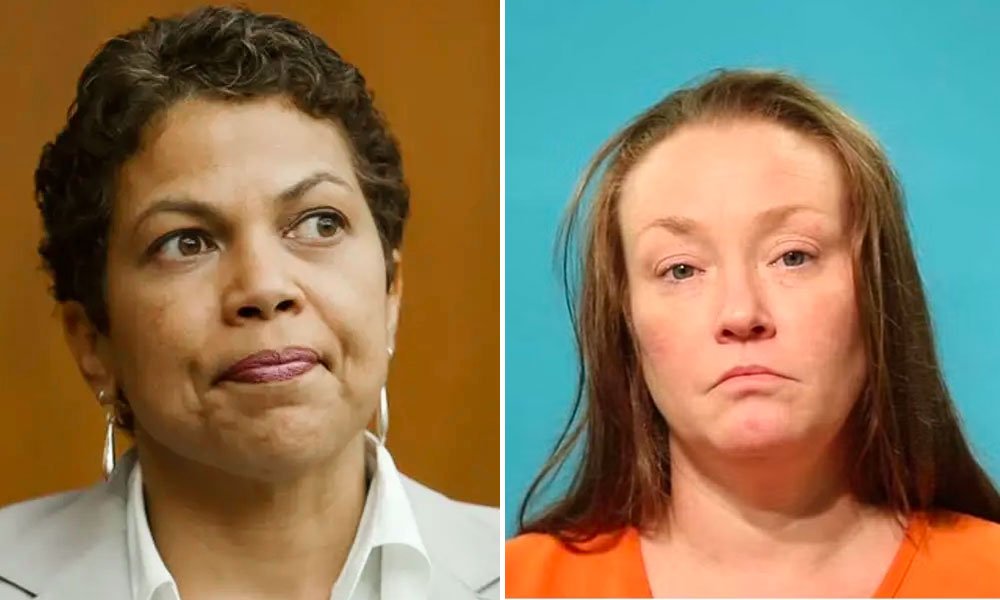 A Texas woman has been arrested and formally charged after allegedly threatening to kill the judge overseeing Donald Trump's criminal case in Washington, D.C.
According to the criminal complaint filed Friday, Abigail Jo Shry, 43 and residing in Alvin, Texas, threatened to kill District Judge Tanya Chutkan, Texas Representative Sheila Jackson Lee, and other individuals over former President Donald Trump's legal problems.
Reportedly, Shry called U.S. District Judge Tanya Chutkan's chambers on Aug. 5, leaving "a threatening voicemail message," vowing to kill anyone pursuing actions against Trump. Shry is further accused of issuing threats against all Democratic figures in Washington and members of the LGBTQ community.
The caller began: "Hey, you stupid slave n—–," according to the affidavit from the Department of Homeland Security. she then went on to threaten the lives of "anyone who went after former President Trump, Rep. Sheila Jackson Lee (D-TX), all Democrats in Washington, D.C.," and "all people" in the LGBTQ+ community.
"You are in our sights, we want to kill you," the caller told Chutkan and "If Trump doesn't get elected in 2024, we are coming to kill you, so tread lightly, bitch," she added, the complaint alleges. They threatened to target her "personally, publicly, your family, all of it."
Judge Chutkan is overseeing federal charges directed at Trump, implicating him in attempts to overturn the 2020 presidential election after losing to President Joe Biden. This assignment was randomly assigned.
Shry has been provided with a federal public defender and is scheduled for a bond hearing on September 13th, 2024.