The Pentagon Launches Investigation Into Trump's Last-Minute Decision To Move Key Agency From Colorado To Alabama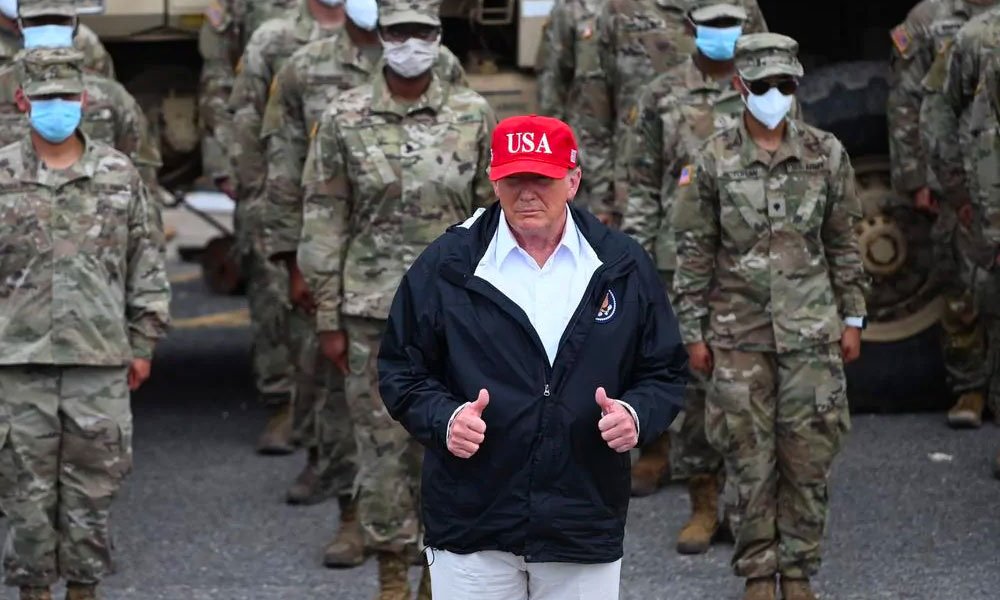 The Pentagon has opened an investigation into former President Donald Trump's decision in the final week of his term to move the Space Command from Colorado Springs, Colorado to Huntsville, Alabama, the Associated Press reported Saturday via the Huffington Post.
Citing the inspector general of the Department of Defense, the AP noted that "The decision on Jan. 13, one week before Trump left office, blindsided Colorado officials and raised questions of political retaliation. Trump had hinted at a Colorado Springs rally in 2020 that the command would stay at Peterson Air Force Base in Colorado Springs," reported Nicholas Riccardi. "But the man with whom Trump held that rally, Republican Sen. Cory Gardner, lost his reelection bid in November, and Colorado, unlike Alabama, voted decisively against Trump."
"On Friday, the inspector general's office announced it was investigating whether the relocation complied with Air Force and Pentagon policy and was based on proper evaluations of competing locations," HuffPost noted.
While Trump's decision is not final, the unexpected move to relocate the Space Command has sparked bipartisan outrage in Colorado, with GOP Rep. Doug Lamborn, who represents Colorado Springs, saying Trump's decision was a "fundamentally flawed process that focused on bean-counting."
As noted by Defense One, "Colorado Springs is also the headquarters of U.S. Northern Command and North American Aerospace Defense Command, or NORAD, charged with warning of incoming aircraft, missiles, or space vehicles, which uses satellites to detect incoming intercontinental ballistic missiles. Huntsville is the home of the U.S. Missile Defense Agency. It is also less than one hundred miles from the district of Rep. Mike Rogers, R-AL., one of the key proponents of the U.S. Space Force and the incoming ranking minority member of the House Armed Services Committee."
Trump's decisions to relocate federal agencies were an ongoing controversy. In 2019, his relocation of some 200 employees of the Bureau of Land Management from Washington, D.C. to offices in the West was suggested to be a plot to force career officials out of their jobs.
You can read the full report here.