'That's All Gobbledygook': Judge Tramples MAGA Rioter For Claiming 'Divine' Authority At Court Hearing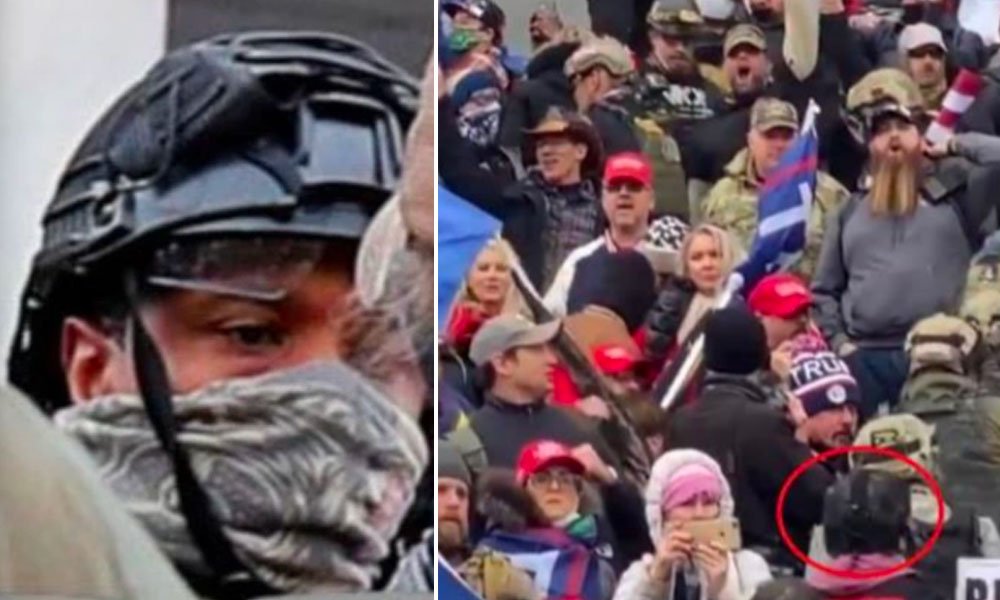 James Beeks, an actor-turned MAGA Rioter and Oath Keeper fanatic got reprimanded by a federal judge on Monday after he tried to reject the United States' authority over him, claiming "divine authority".
Beeks was arrested last week over his role in the January 6 riot, reportedly told the court he had "divine" authority and argued the government had no jurisdiction over him, according to CNN. But the judge wasn't playing his game.
"That's all gobbledygook," Chief Judge Beryl Howell of the DC District Court said. "Mr. Beeks, you should be quiet unless spoken to."
Prior to the hearing, prosecutors were not requesting that Beeks be kept in jail while awaiting trial. However, that changed after Beeks asserted his "divine" authority, CNN reported.
"A defendant who rejects the jurisdiction of the court…rejects the rule of law," Howell said, "is typically not released pre-trial. "I cannot erase from my mind what occurred before this," he added.
The judge eventually released Beeks on GPS monitoring when he finally agreed to cooperate with the investigation. The judge also listed a series of conditions for his release, which included "no contact with anyone known to be an Oath Keeper."
Citing court documents, CNN reported that Beeks, who played Judas in the musical "Jesus Christ Superstar," joined a group of Oath Keepers on January 6 and attempted to break through a line of police officers guarding a hallway to the Senate chamber.