Texas Mother Who Ran Into Uvalde School To Rescue Her Kids Says Cops Threatened Her For Speaking out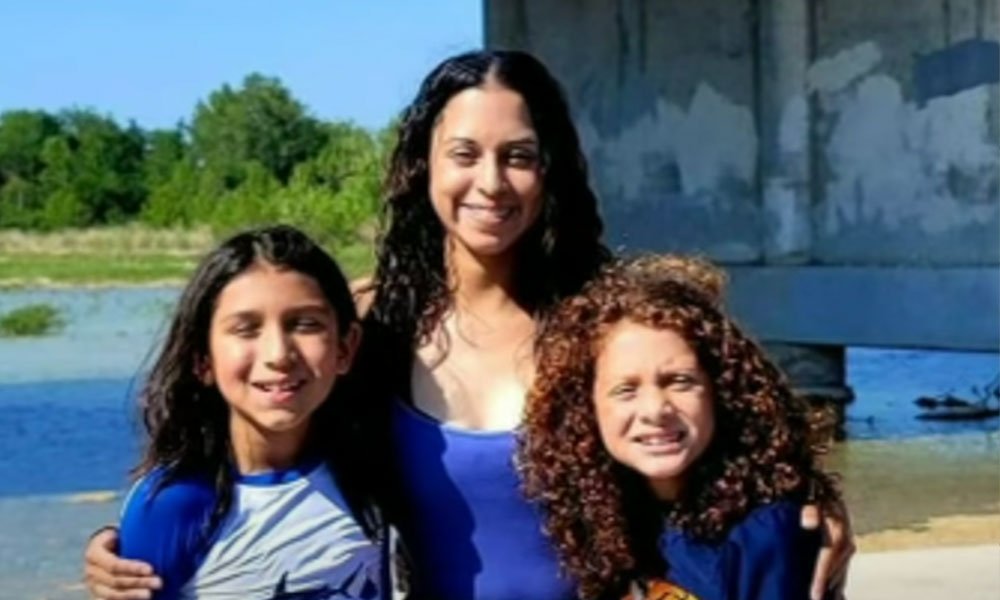 A Texas mother who ran into Robb Elementary School to rescue her two children during a mass shooting in Uvalde last week says law enforcement officers threatened to violate her probation for speaking about the incident to reporters.
Angeli Gomez told CBS News on Thursday that she was forced to rush into the school after watching police fail to quickly respond as 18-year-old gunman Salvador Ramos gunned down 19 students and two teachers.
Gomez, a farm worker, said she was handcuffed for urging cops to rescue the children. Once the handcuffs were off, she ran towards the school, jumped over the fence and rushed to save her two sons on her own.
After speaking critically about the incident to media outlets, Gomez told CBS News that she got a call from someone in law enforcement, who said if she kept speaking to the media about the botched police response to the massacre, she'd be charged with a probation violation for obstruction of justice.
"I was just thinking that they could have saved many more lives," she said as she choked back tears. "They could have gone into that classroom and maybe two or three would have been gone.
"They could have done something," she said. "Gone through the window, sniped him through the window. I mean, something! But nothing was being done. If anything. They were being more aggressive on us parents that were willing to go in there."
Her account comes amid a flurry of similar reports from parents and relatives who said they were on-site during the devastating massacre and watched as police failed to intervene.
Watch the CBS report below: