Texas Attorney General Is Not Naming All His Donors Amid Investigation For Corruption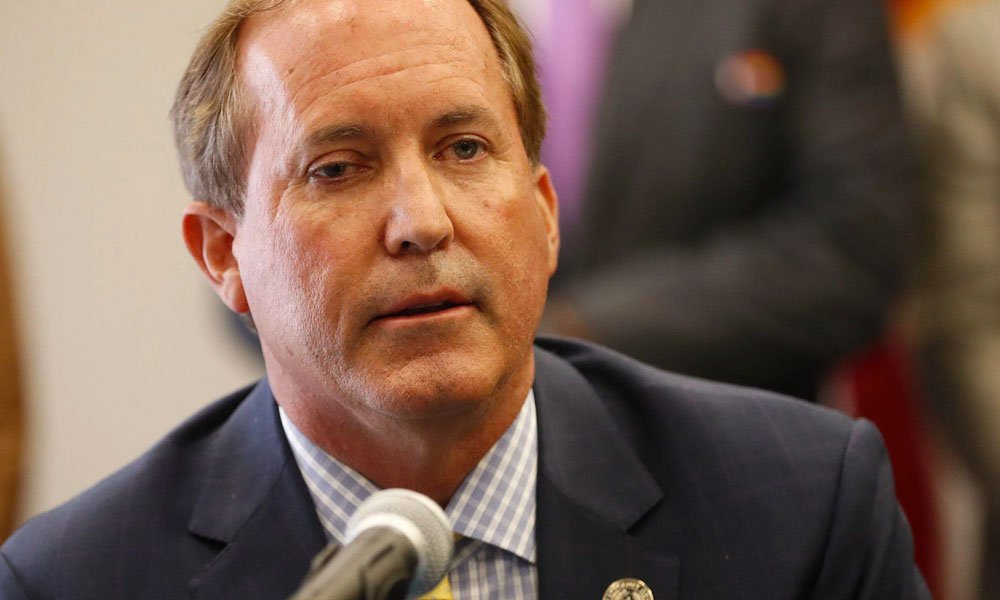 Texas Attorney General Ken Paxton, who is under federal investigation for corruption, is not naming all of his donors as required by law.
According to the Dallas Dallas Morning News, Paxton's reelection campaign missed the Jan. 18 deadline for candidates statewide to publicly disclose all their donors in the second half of 2021 — and his team still hasn't done so, keeping the source of his campaign money "a mystery."
The report highlights the fact that Paxton's report only laid out ​​$652,000 of the $2.77 million he raised in total. The rest is all unaccounted for, according to the report. The money Paxton raked in at a fundraiser at Trump's Mar-A-Lago resort in December isn't detailed either, the news outlet noted.
Paxton, a Republican, has been under federal investigation since last year over corruption allegations involving an "unnamed" wealthy donor. His campaign blamed the holdup on tech issues and promised to give a full report once the problem gets fixed. They failed to say when the "tech problem" will be fixed.
Read more on The Dallas Morning News.