Ted Cruz's Name Comes Up Again As Peter Navarro Details Trump's 'Coup' Attempt During Interview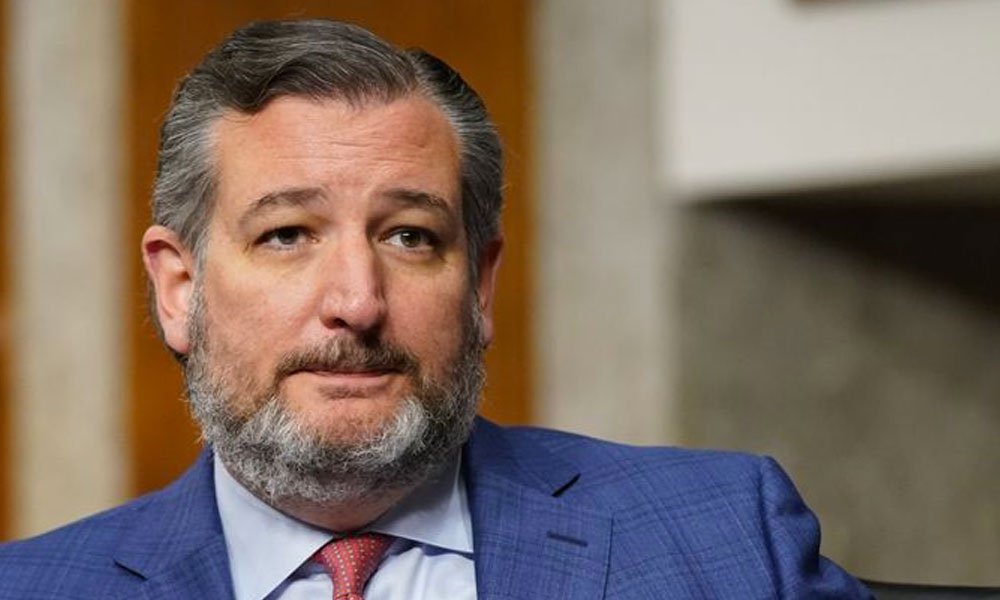 GOP Sen. Ted Cruz's actions before and during the January 6 attack on the US Capitol are coming to center stage as his name keeps being mentioned by former Trump adviser Peter Navarro, who appeared on MSNBC on Tuesday night to explain his plan to overturn President Joe Biden's victory — code name "the Green Bay sweep."
Navarro started off by claiming he compiled a report beginning in late November 2020 that "proved that the election was in all likelihood stolen through fraud and election irregularities."
"That's false!" MMSNBC host Ari Melber shot back. "The question is, what was the plan itself and who was in on it?"
That's when Navarro threw Cruz and Rep. Paul Gosar under the bus.
"We had over 100 congressmen and senators on Capitol Hill ready to implement the sweep. The Sweep was simply that we were going to challenge the results of the election in the six battleground states. They were Michigan, Pennsylvania, Georgia, Georgia, Wisconsin, Nevada," Navarro told host Ari Melber.
"And at 1 pm, Senator Ted Cruz and representative [Paul] Gosar started to Green Bay sweet beautifully challenging the result of Arizona," he added.
Melber then proceeded to tell Navarro that he was describing a coup.
"You just described this plan as a way to take an election where the outcome was established by independent secretaries of state, by the voters of those states, and legal remedies had been exhausted, with the Supreme Court never even taking let alone siding with any of the claims you just referred to," Melber said. "So legally they went nowhere. Then, you will use the incumbent losing party's power — that was the Republican Party that was losing power — to overtake and reverse that outcome. Do you realize you're describing a coup?"
Navarro insisted all they did was legal, claiming that some secretaries of state "were put in power by George Soros with the express purpose of shifting the playing field."
Watch a portion of the interview below from MSNBC.