Ted Cruz Under Investigation Over His Role In Jan 6 Insurrection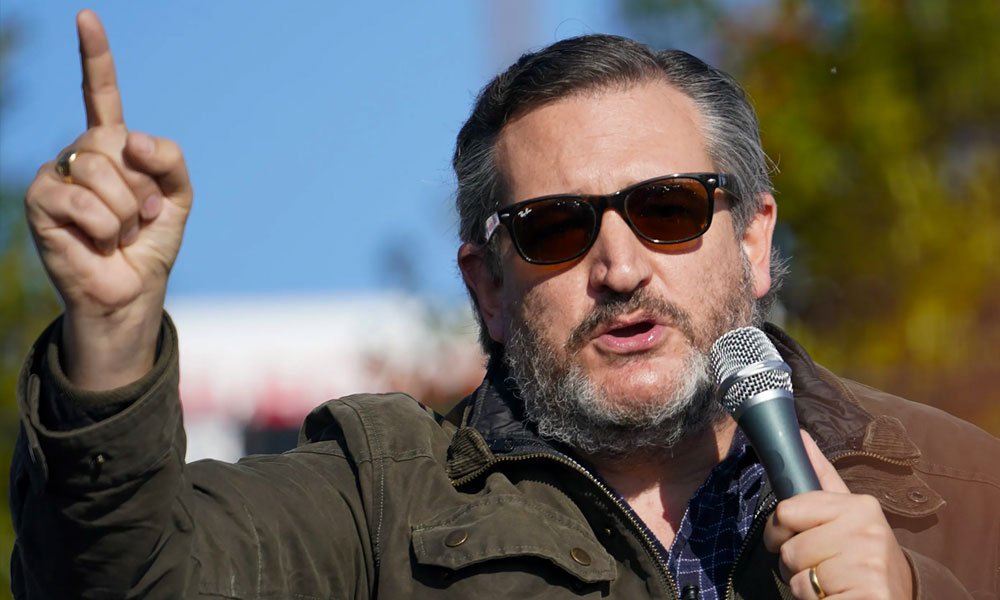 The House Select Committee is reportedly investigating Republican Sen. Ted Cruz's involvement in plans to overturn the 2020 elections, according to a new report by The Washington Post.
The Texas senator, who was one of Donald Trump's top allies in the Senate, forcefully rejected presidential electors from states where Donald Trump was defeated by Joe Biden and supported the idea of replacing the official electors with pro-Trump electors. Cruz also bragged to Trump Supporters that he "led the fight" to block the election from being certified.
Now, his efforts to overturn the 2020 election have fallen under the scrutiny of House investigators.
According to The Post, Cruz had an in-person meeting with Trump after the election, in which Cruz agreed to represent Trump against the election results in four states should it reach the Supreme Court. however, the cases were all dismissed.
Additionally, The Post reports that the House select committee is investigating whether Cruz was part of the planning of the Jan 6 insurrection by looking into Cruz's communications with Trump's attorney John Eastman, who is now alleged by the committee to have been a part of a criminal conspiracy to push false claims about the election and overturn the rightful results.
Rep Liz Cheney, the Republican vice-chair of the House committee investigating the Capitol riot, lambasted Cruz on Twitter for his efforts to pander to what she called the "secessionist" faction of the GOP.
"I know you're posturing for the secessionist vote, Ted. But my party, the Republican Party, saved the Union. You swore an oath to the Constitution. Act like it," she tweeted at Cruz.
Cruz declined to comment to the Post about whether he had spoken to John Eastman about the efforts to overturn the election results.
When asked by the committee's attorneys whether he had "any communication with Senator Ted Cruz regarding efforts to change the outcome of the 2020 election," Mr. Eastman pleaded the Fifth Amendment.
Read the full report in The Washington Post.