Steve Bannon Taken Into Custody, Will Appear Before a Judge Later Today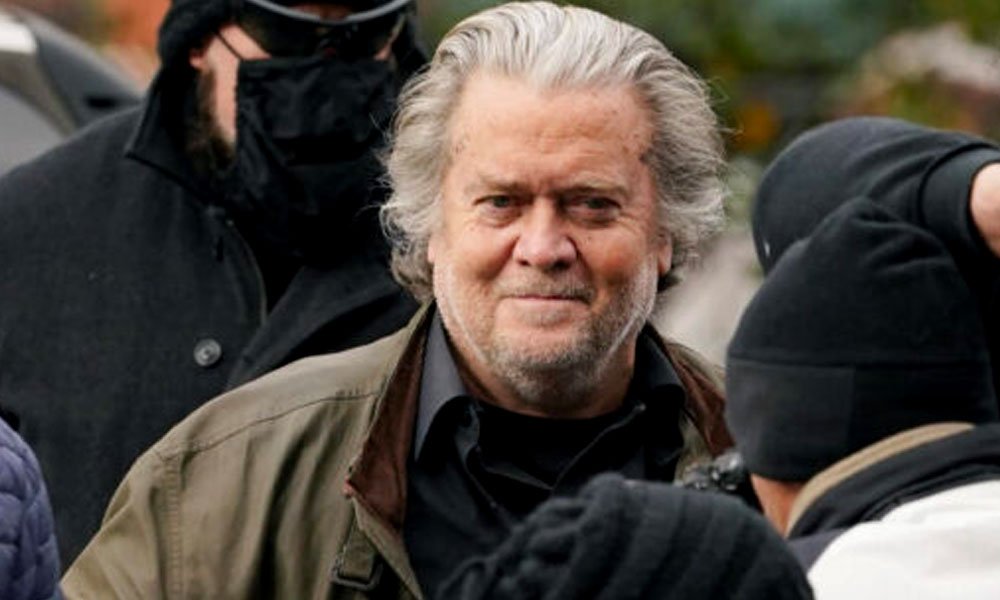 Former Donald Trump adviser Steve Bannon was taken into custody after he turned himself in to the FBI Monday morning following his indictment on criminal contempt charges for refusing a congressional order to testify before the House committee investigating the January 6 attack on the U.S. Capitol.
As he arrived at the FBI Washington field office in a black SUV shortly before 9:40 a.m., Bannon told a group of reporters "we're taking down the Biden regime," and urged his supporters to "stay on message."
"I don't want anybody to take their eye off the ball from what we do every day, OK," Bannon said to a camera for his online show "WarRoom," according to CNN.
"I want you guys to stay focused on message," he added before walking into the FBI office. "Thank you very much."
Bannon's attorney, Robert Costello, said he would not be cooperating with the investigation because he had been directed not to by Trump. But Biden's White House has declined to assert executive privilege regarding documents and witnesses related to the deadly Jan 6 insurrection.
Bannon faces two counts of criminal contempt. Each count carries a minimum of 30 days and a maximum of one year in jail, the Department of Justice said.
Bannon is going to milk this situation for all the money and clout it is worth until federal law enforcement or the federal courts do something to conclusively communicate to him that this is a serious f****** situation https://t.co/4ZziG1j3go

— Seth Abramson (@SethAbramson) November 15, 2021